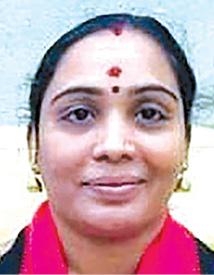 Virudhunagar
Sivakasi to hold first mayoral post Tough competition Exists. Four candidates have been nominated for the post of mayor.
There are 48 wards in Sivakasi Corporation. Of these, DMK captured 24 wards. AIADMK won 11, Congress 6, BJP, Vizika and Madhimuga won one ward each and Independents won 4 wards.
The post of mayor of Sivakasi is reserved for women (general). Thus, the DMK has fielded their family women to win the post.
Among the winners, the names of 4 women from the DMK family have been nominated for the post of mayor at the top of the party. The winner of the 35th Ward is Vigneshpriya. He is Sivakasi She is the wife of DMK city secretary Kalirajan. The winner of the 26th Ward is Surya. She is the daughter of former DMK union secretary Chandran. The winner of the 34th Ward is Sangita. He is Sivakasi City DMK Business Team Deputy Secretary Inpath is the wife. The winner of the 38th Ward was Renunithila. He is the Virudhunagar MLA. Is a relative of Srinivasan. The names of these four councilors are on the recommendation list.
Jayarani, who hails from a traditional DMK family and won the 47th Ward, is also said to be on the list. They met the District Secretary and the Minister Thangam Tenna Rasu separately. He told them that the party would decide who would be the mayor and deputy mayor. However Sivakasi Among the key executives to somehow seize the post of first mayor Tough competition Has occurred.