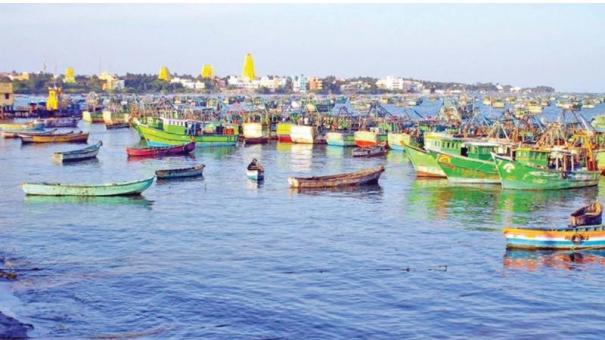 Ramanathapuram
Rameswaram captures a fishing boat with 8 fishermen on board Sri Lanka Marines Arrested they did.
Fishermen in more than 500 trawlers set out from the Rameswaram fishing harbor the day before yesterday to go out to sea to fish. They were fishing near Kachchativu early yesterday morning.
Then came patrolling the area Sri Lanka The navy seized a keyboard belonging to Ramesh, a goldsmith, claiming to have fished across the border. Among them were Ramesh (40), Roddick (18), Ajit (19), Columbus (52), Iman (22), Linson (23), Pouthi (19) and Israel (20). Arrested And were taken to the Mannar Naval Base. Sri Lanka Navy 80 fishermen from Tamil Nadu and Karaikal in the last 26 days Arrested Has done. Of these, 21 were released.