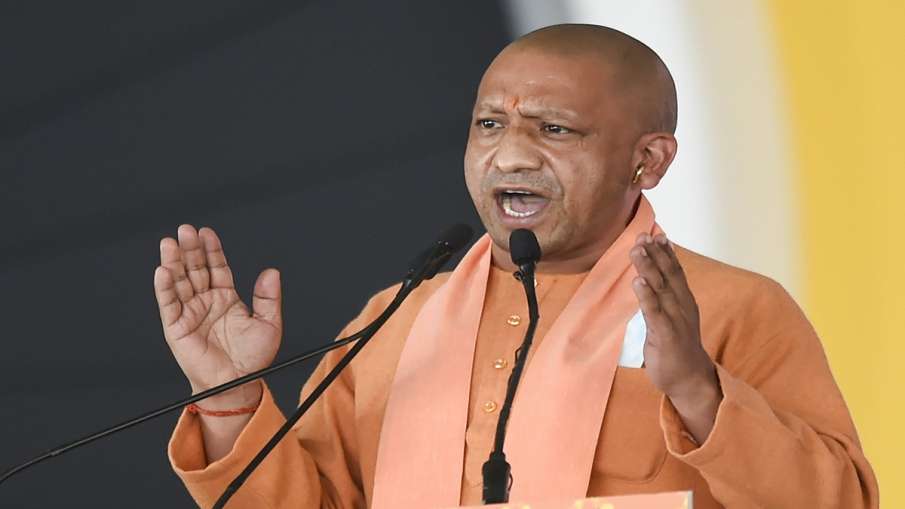 After winning the assembly elections for the second time in a row, the government has once again been formed in Uttar Pradesh under the leadership of Yogi Adityanath. Meanwhile, while the action against criminals and mafia has again caught on, the demand for renaming of cities in the state has also started rising once again. BJP MP from Farrukhabad Mukesh Rajput has demanded to change the name of Farrukhabad to Panchalnagar. He has also written a letter to Chief Minister Yogi Adityanath in this regard.
In his letter, while describing the importance of this area, he has written that this area was called Panchal Kshetra in ancient times. This city used to be the capital of Panchala. Later it was also the center of Buddhism and Jainism. Srishabh Dev, the first Tirthankar of Jainism, gave his first sermon here.
BJP MP Mukesh Rajput wrote in his letter that Mughal rule Farrukhshiar had changed the name of this historical city to Farrukhabad in 1714 with the aim of destroying the mythological culture of India. Mukesh Rajput has appealed to the Chief Minister that the name of the district of Farrukhabad parliamentary constituency should be changed to Panchalnagar/Aparakashi.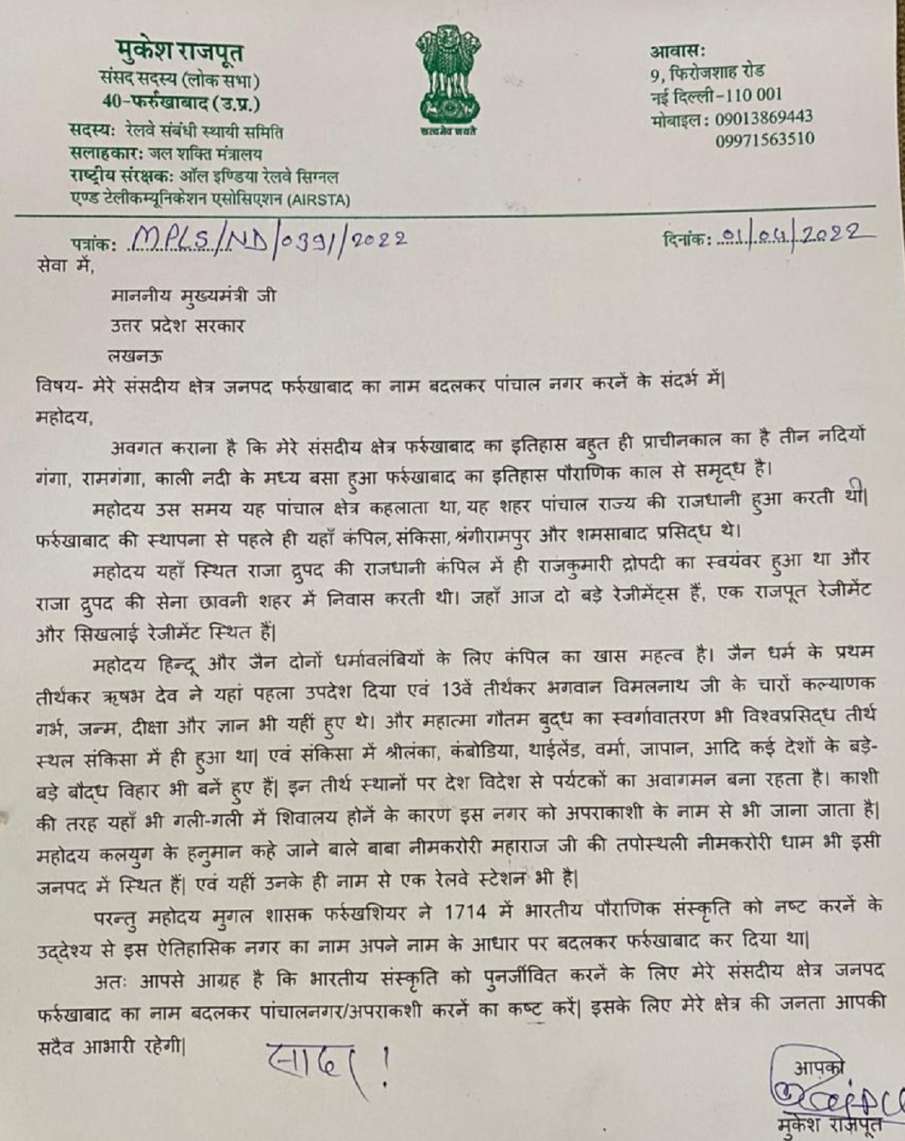 BJP MP Mukesh Rajput's letter