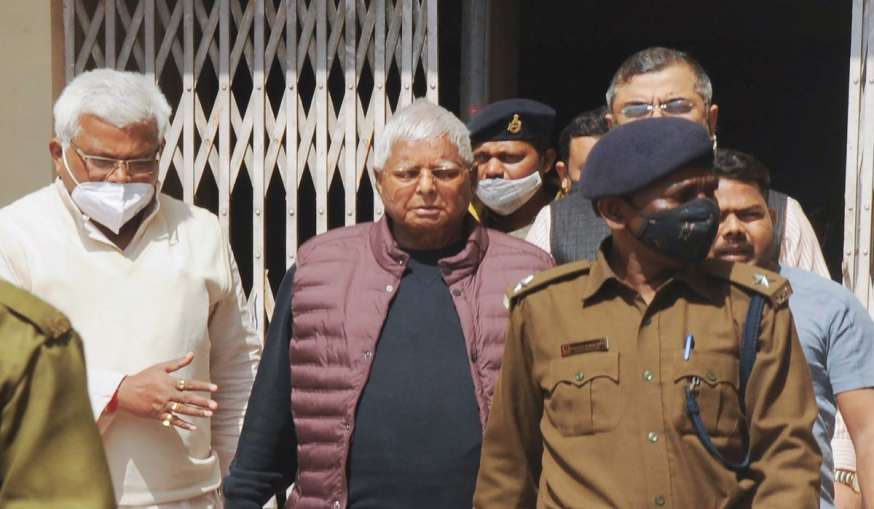 Ranchi: The bail plea of ​​former Bihar Chief Minister RJD chief Lalu Prasad Yadav, convicted in the fodder scam, will be heard today, last week the matter could not be heard due to non-availability of the judge. Lalu Prasad Yadav's bail case will be heard in the court of Justice Aparesh Kumar Singh of Jharkhand High Court today.
The matter is listed for Friday for hearing before a bench of Justice Singh. Lalu's bail could not be heard on April 1 as the judge did not sit in the court and the hearing was adjourned. Lalu's advocate Devarshi Mandal told that there is every possibility of a debate in this matter tomorrow, due to which Lalu Prasad Yadav is also likely to be released on bail in the Doranda Treasury case of fodder loss. Lalu Prasad Yadav was sentenced on February 21 in this case.
The bail plea could not be heard even on March 11 as on the said date the court had directed to call for records (LCR) in the matter from the CBI court. Former Bihar Chief Minister Lalu Prasad Yadav had filed an appeal in the Jharkhand High Court on February 24 against the order of the CBI court. Along with his appeal, Lalu Yadav had also applied for bail, which was heard on March 4, but the court fixed its hearing on March 11, directing it to rectify the errors in the petition.
Lalu Prasad Yadav's bail plea has cited old age and 17 types of diseases. It was also said that he has already completed half of his sentence in this case in jail. On this basis they should be given bail. Earlier on March 22, RJD chief and former Bihar Chief Minister Lalu Prasad Yadav, who was facing a sentence in the fodder scam here, took his daughter Misa Bharti with him in a special plane on the advice of the Medical Board of RIMS in view of the increasing infection in the kidney. Had gone The decision to send Lalu Prasad Yadav to Delhi was taken in the meeting of the Medical Board constituted by the Rajendra Institute of Medical Sciences (RIMS).
input language