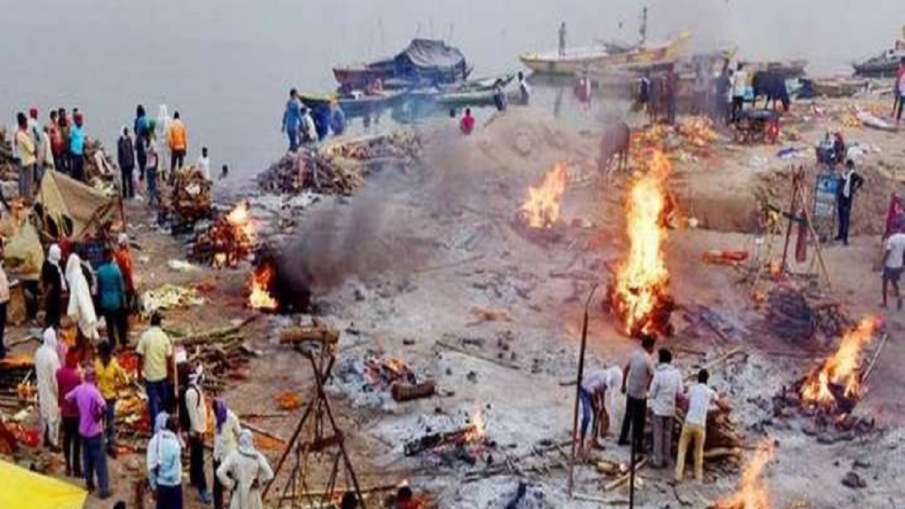 Highlights
Women dance in front of pyres in Varanasi's crematorium
Dance is celebrated by playing music system at Manikarnika Ghat
Then women attend the court of Baba Masanath
Varanasi: On hearing the name of the crematorium, one's hair rises, but the last truth of life is also the crematorium. In such a situation, if someone tells you that some women dance in front of the burning pyres in the crematorium and this practice has been going on for more than 350 years, what will you do?
Many people will not be able to believe this, but this is the truth. This happens at Manikarnika Ghat, which is called the Maha crematorium of Varanasi, UP and this practice has been going on continuously for more than 350 years. On the Saptami Tithi of Chaitra Navratri, dancers and city brides dance in front of burning pyres at Manikarnika Ghat and then attend the court of Baba Masanath.
Dancers and town brides from nearby districts also participate in this dance, which takes place on the last day of the 3-day annual adornment of Baba Masanath. Surprisingly, even during the program of this dance, the process of the arrival of dead bodies at the crematorium continues. During the funeral procession of dead bodies, dancers and city brides dance along with the music system.
There is a very deep reason behind this mismatched practice of dancing in a solemn atmosphere like the funeral of dead bodies. Actually, it is believed that by dancing in front of burning dead bodies, these dancers and city brides get rid of this hellish life and their next birth gets improved. Dancers also believe that when they pray to Baba Masanath while dancing, they really get freedom from this hell and their next birth is decorated.
This tradition is believed to have started around the 17th century. Actually, King Mansingh of Kashi had built the temple of Baba Masanath. Mansingh wanted a musical program to be held in this temple, but no one was ready to dance in front of the burning pyre and then only the city brides came and danced in this program. Since then this tradition has been going on till date.