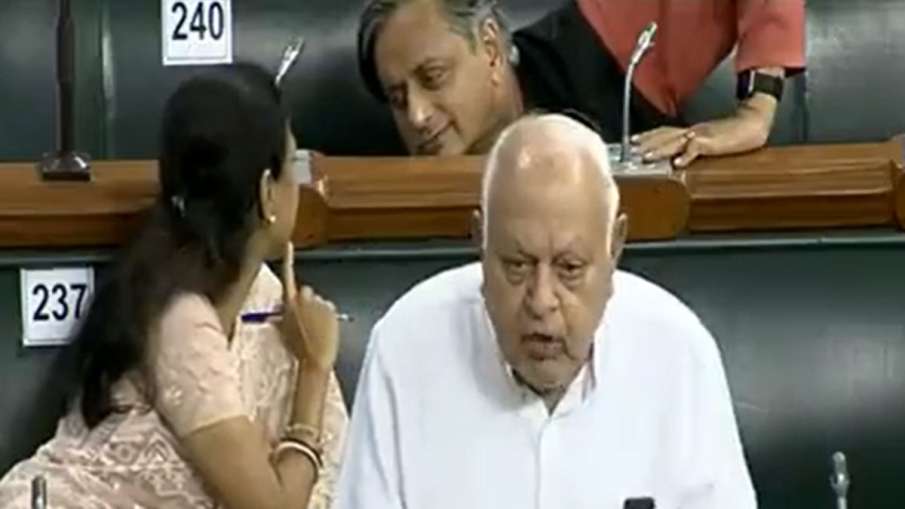 Highlights
A video of Tharoor and Sule's conversation in Parliament has gone viral.
Tharoor said he and Sule were discussing a policy question.
She was asking me a question related to policy as she was the next speaker: Tharoor
New Delhi: A video of a conversation between senior Congress leader Shashi Tharoor and Nationalist Congress Party MP Supriya Sule in Parliament has gone viral. After this video of his conversation with Sule went viral, Tharoor said in a tweet on Thursday that 'Kuch toh log kahenge, people ka kaam hai kehna'. He also tweeted that he and Supriya Sule were discussing a policy related question. This video is from the time of discussion on the situation in Ukraine under Rule 193 in the Lok Sabha on Tuesday.
Video went viral on social media
In this video that has gone viral on social media, it is seen that National Conference leader Farooq Abdullah is speaking in the House and at the same time sitting behind him, Supriya and Tharoor are talking among themselves. The video went viral on social media and people are commenting on it in a funny way. Regarding this video, Tharoor tweeted, 'For those who are enjoying the brief conversation between me and Supriya Sule in Lok Sabha, I want to inform that she was asking me a question related to policy as she was the next speaker. was.'
'Some people will say, it is people's job to say'
Tharoor further said in the tweet, 'She (Supriya) was speaking slowly so that Farooq sahab (the speaker of that time) would not be disturbed. I bowed down to listen to Supriya Sule.' Later in another tweet, he wrote a few lines from the famous song of the film 'Amar Prem'. He wrote, 'Some people will say, people's work is to say.'
Shashi Tharoor is famous for his quirky style
Let us tell you that Tharoor, a Lok Sabha MP from Congress, is very famous for his cheeky style. Also, he is counted among the best knowers of the English language. He often keeps his word on social media and has a huge fan following.