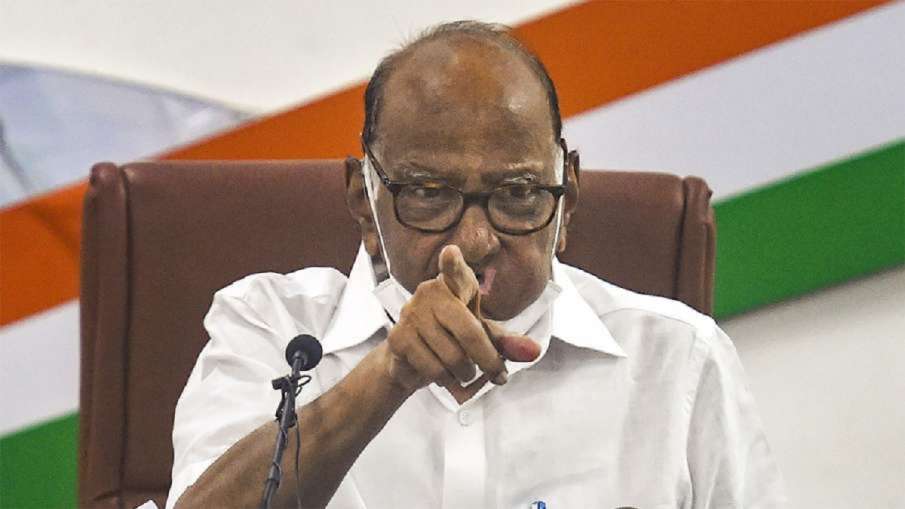 Highlights
Won't take responsibility for leading UPA: Sharad Pawar
No interest in UPA president's post: Sharad Pawar
If someone tries to bring everyone together, he will support them: Pawar
Mumbai: Ahead of the 2024 Lok Sabha elections, this demand is rising in full swing that NCP leader Sharad Pawar should be made the President of UPA (United Progressive Alliance). Recently, the NCP Yuva Morcha had also passed such a resolution, in which it was said that Sharad Pawar should be given the command of UPA.
Now Sharad Pawar has given a big statement in this matter. He has said that he will not take the responsibility of leading the UPA nor is he interested in the post of UPA President. However, he made it clear that if someone tries to bring everyone together, he will support and help them.
Sharad Pawar said these things in Kolhapur in response to a question asked on the resolution passed by the NCP Yuva Morcha to give the command of UPA to Sharad Pawar. Let us inform that the National President of NCP Yuva Morcha, Dheeraj Sharma had said that in the resolution we have passed, it was said that Sharad Pawar should lead the regional parties. We are not opposing Sonia Gandhi but Sharad Pawar has more acceptability in the current political situation, so it would be right to appoint him as UPA chairperson.
At the same time, in Kolhapur, Pawar also said that if the country has to be taken forward, then it is necessary to keep everyone together. We are Indians, it is necessary to awaken this feeling. But they are saying that you belong to this religion, you belong to that religion, in this way intentionally trying to create a different environment is being done and it is fatal for the country.