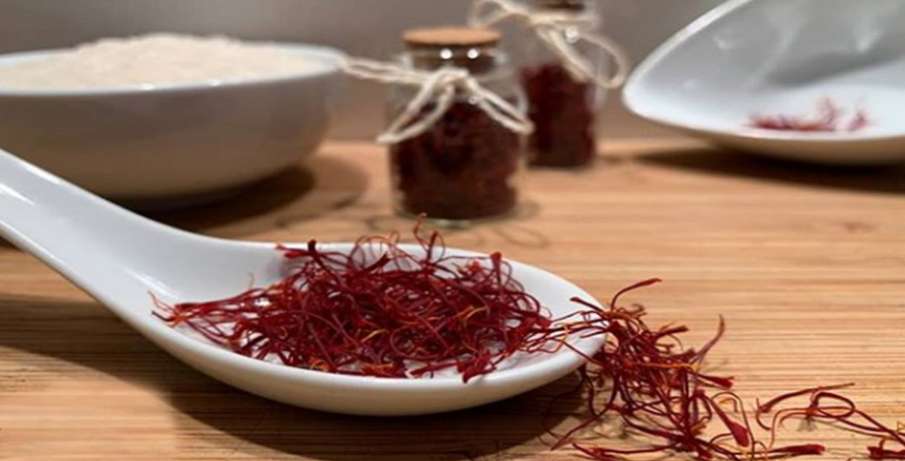 Highlights
Saffron has been given great importance in Vedic astrology.
The planets giving inauspicious results are favorable by the use of saffron.
Saffron is considered to be a thing that enhances the taste and color of food, but when it comes to Sanatan Dharma, saffron has a lot of importance in worship. Similarly, in our Vedic astrology, along with the worship of saffron, many remedies have been told to strengthen luck and happiness, which help in making life successful.
According to astrology, saffron is related to the planet Jupiter, which is called Dev Guru. Astrology says that for those people whose horoscope is weak and giving inauspicious results, and the condition of their house is not good, taking saffron remedy can prove to be fruitful for such people to make their luck shine again. In this way, the remedy of saffron can prove to be beneficial for happiness and good fortune in life.
Let us know the remedies of Saffron which, along with bringing good luck in life, also provide auspicious results by favoring the debilitated planets.
If Jupiter ie Jupiter is giving inauspicious results in the horoscope, then it should be consumed by adding saffron to Kheer on Thursday.
Applying saffron tilak on the forehead regularly pleases Shiva, Vishnu, Ganesha and Maa Lakshmi and brings prosperity along with wealth and wealth in the house.
If the Moon is weak and giving inauspicious results in someone's horoscope, then keeping a solid silver tablet with saffron in a silver box is beneficial.
If there is a dispute in married life, then the couple should anoint Lord Shiva with saffron mixed milk for three months.
6. If money does not survive after coming to the house or if there is a shortage of money, then dyeing seven white shells with saffron and keeping them in red cloth and keeping them in your safe helps to end the problems of money.
If you do not get desired profit in business, then by spraying saffron ink on the books, accounts, safes, documents etc., the business also flourishes and the business remains clear.
If there is Pitra Dosh, then on Chaturdashi and Amavasya, saffron incense should be given in the south-west direction of the house. Due to this, Pitradosh is pacified and there are chances of happiness, peace and progress in the family.
If there are problems in life due to Manglik Dosha, then mix saffron in red sandalwood and make tilak and tilak to Hanuman ji. Due to this the inauspicious effect of Mars ends and life comes back on track.
If Venus is weakening and causing financial trouble, then saffron should be donated along with the adornment and sweet stuff of the women of the house. With this, Venus becomes strong and brings wealth and property to the house.
Disclaimer – This article is based on general public information and proverbs. India TV does not confirm its veracity.