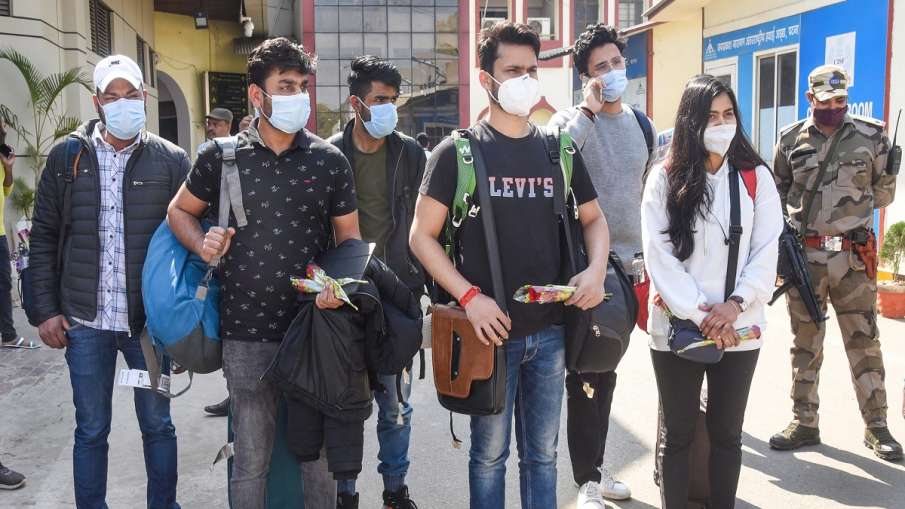 Highlights
Tensions continue between Russia and Ukraine
Many Indian students were trapped in Ukraine
Many students stranded in Romania amid severe cold
The road to repatriation is apparently not easy for thousands of Indian students trapped in war-torn Ukraine after the Russian invasion, and large batches of such young people have to live without shelter for two days under the open skies on the Romanian border in the harsh winter. fell. The family of one of these students gave this information on Monday.
Vibhor Sharma (22) of Indore, who is struggling to return home as soon as possible, is studying MBBS at Ternopil National Medical University in Ukraine. Vibhor's mother Kamini Sharma told PTI-Bhasha in Indore, 'My son somehow boarded a bus from Ternopil to reach the outskirts of Romania. But when this border was a little far away, he had to get off the bus due to some problem.
He told that Vibhor, along with hundreds of Indian students like him, walked about 25 kilometers to reach the border of Romania. But the difficulties of the youth trying to return to India via Romania did not end here.
"This group of hundreds of students gathered on the border of Romania had to stay under the open sky for two days in the harsh winter as they were not given permission to enter the country immediately," Sharma told a phone conversation with his son. Went.'
He told that he has come to know that the way to allow these Indian students to enter Romania has been cleared on Monday morning. An Indian woman grappling with concerns about her son's return home amid the uncertainties of the Russia-Ukraine crisis said, "I want my son to be in front of my eyes as soon as possible."