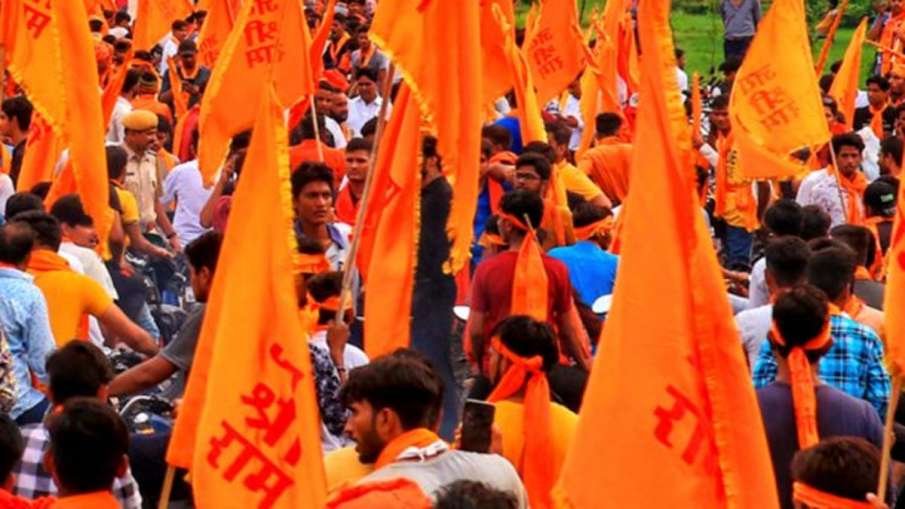 Bangalore: In Karnataka's Shivamogga district, 5 activists of Bajrang Dal have been arrested for attacking a Muslim businessman on the suspicion of selling Halal meat. On the other hand, Vishwa Hindu Parishad and Bajrang Dal's 'boycott Halal products' campaign has intensified in the state. Chief Minister Basavaraj Bommai appealed to the people to celebrate the Hindu New Year Ugadi and 'Hosa Tadaku' festivals peacefully without disturbing the law and order. Non-vegetarian Hindus cook meat and 'chicken' (rooster) during Hosa Tadaku, celebrated a day after Ugadi.
Serving 'stale food' is an insult to Hindu deities
Right-wing activists have appealed to Hindus not to buy halal meat. Activists say that Muslims sacrifice the animal in the name of Allah, serving such 'stale food' would be an insult to Hindu gods and goddesses. Shivamogga Superintendent of Police BM Lakshmi Prasad said on Friday that two incidents took place in Bhadravati town on Thursday. The first incident took place in the Hosmane police station area and the second in the old city police station area. Prasad said that in Hosmane police station area, 5 people went to the shop demanding non-halal meat and closed the shop for not giving it.
'5 accused arrested'
The superintendent of police said that they attacked a boy in the shop with their hands on the head. Similarly, a case was registered at Old Town police station, where some people went to Janata Hotel and asked the owner not to sell halal meat, the official said. The officer said that when a customer questioned, he was assaulted. Prasad said, "In both the cases, the same accused have been named. A case has been registered against him and he has been arrested. They have been identified as Vadivelu, Srikanth, Krishna, Sawai Singh and Gunda.
'Instructions to be strictly followed'
In Bengaluru, the chief minister said he has given instructions to the district authorities. Bommai said, "I have asked the deputy commissioners and superintendents of police of all the districts that people celebrate their festivals without disturbing law and order. The given instructions should be strictly followed. He also said that peace meetings have been called with all concerned, where they have been asked to ensure that the festival is celebrated in a peaceful manner.
'100% shock certified' meat signboards fitted
Intensifying their campaign, activists of Hindu organizations took to the streets on Saturday and appealed to Hindus to use only 'jhatka meat', which means killing any animal in one stroke, so that it does not suffer much. Ho. The people running the campaign have tied up with Hindu meat vendors and have put up '100% jerk certified' meat sign boards at the shops. Hindu activists have offered 10 per cent discount on meat purchases of Rs 200 and above and free home delivery within 8 kilometers of shops. (Language)