[ad_1]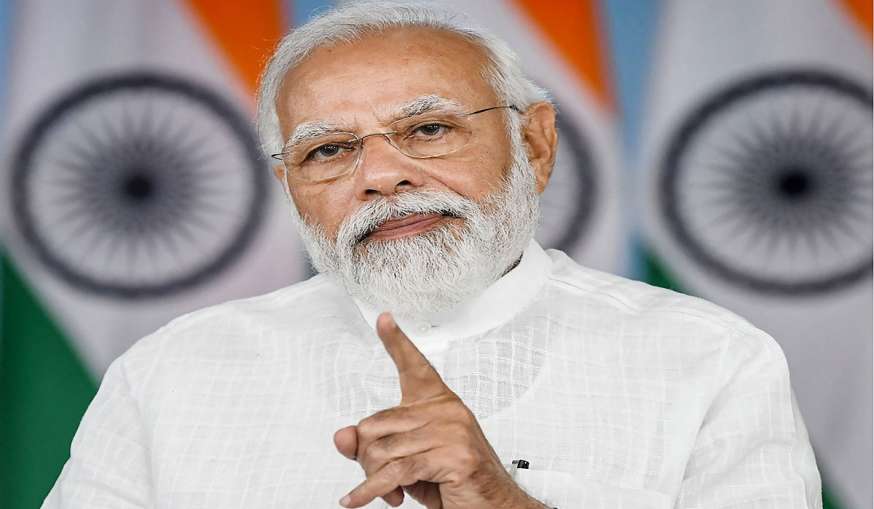 Pariksha Pe Charcha : The fifth edition of 'Pariksha Pe Charcha' program with Prime Minister Narendra Modi will be held at Talkatora Stadium in Delhi today. In this program, PM Modi will tell the students how to get rid of exam stress. Discussion on examination will start at 11 am at Talkatora Stadium. The first edition of this interaction program of the Prime Minister with the students of early school and college was held on 16 February, 2018 at Talkatora Stadium. More than 55 lakh children from different schools of Gujarat will participate in the programme.
This program is being organized by the Department of School Education and Literacy, Ministry of Education for the last four years. The first three editions of Pariksha Pe Charcha were conducted in Delhi in townhall format. The fourth edition was held on April 7 last year.
During 'Pariksha Pe Charcha' (PPC) there is light-hearted interaction and opportunity to talk about various aspects of examination and life. The Prime Minister interacts with the students during 'Pariksha Pe Charcha'. Modi had also tweeted a call to join the discussion on examination. PM Modi said- 'Let's discuss stress free exams once again. I call upon the examinees, their parents and teachers to participate in 'Pariksha Pe Charcha' on April 1 this year.
More than 55 lakh students of Gujarat will participate in 'Pariksha Pe Charcha' program
Over 55 lakh children from various schools in Gujarat will watch Prime Minister Narendra Modi's 'Pariksha Pe Charcha' program on TV and LED screens on April 1. State Education Minister Jitu Vaghani gave this information. The 'Pariksha Pe Charcha' program is being organized for the last four years by the Department of School Education and Literacy, Ministry of Education. Vaghani said that this program will be organized at Talkatora Stadium in New Delhi on April 1 at 11 am. During this program, Prime Minister Modi will interact with the students present at the stadium on how to deal with stress and focus during exams. Vaghani said, "More than 55.86 lakh students of class 6, 7, 8 and 9 of Gujarat will participate in Pariksha Pe Charcha on April 1. Class X and XII examinations have started in the state, so students of these classes will not participate in the programme."
input-agency


[ad_2]