[ad_1]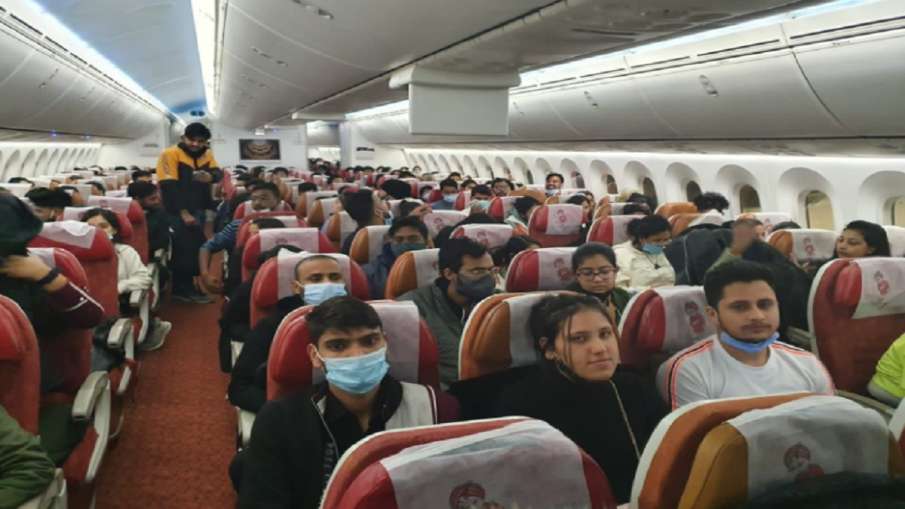 Highlights
Rescue being done through Poland as well as Romania and Hungary
Obstacles in the return of Indians due to exodus of citizens of Ukraine
Possibilities are being explored to bring back Indians from Russia border too
Operation Ganga: After the Russian attack on Ukraine, India's biggest concern has been to bring Indian students trapped in Ukraine. Prime Minister Narendra Modi had also mentioned prominently in the discussion with Russian President Putin about the Indian students being trapped there. When the horrors of the war escalated, flights to Ukraine were cancelled. Then the efforts to bring Indian students through the neighboring countries under Operation Ganga started. Many flights have brought students to Delhi and Mumbai. At the same time, some students are still trapped in Ukraine.
PM Modi has held a high level meeting this morning. In this it was decided that 4 ministers of India would go to neighboring countries of Ukraine. These ministers include Kiren Rijiju, Jyotiraditya Scindia, Hardeeppuri and General VK Singh. On the other hand, Foreign Secretary Harsh Vardhan Shringla said that efforts are being made for the return of Indian students to Kyiv, the capital of Ukraine. So far, more than a thousand civilians have been evacuated from Ukraine. According to the information, so far around 1156 Indians have been rescued from Ukraine. The war between Russia and Ukraine has increased the difficulties of Indian students. More than 15,000 students are stranded in Ukraine. However, 'Operation Ganga' is going on for the return of these students.
According to the foreign secretary, people trapped in eastern Ukraine, where the war is taking place, have been advised to move cautiously to the west, so that they can be evacuated from the borders of Romania and Hungary. He said that four flights have been sent so far. He said that the ambassadors of Russia and Ukraine have also been talked to for the return of those trapped in the war zone.
Where are the hurdles coming in bringing Indian students?
India has also spoken to the International Red Cross Society for help. Ukraine, Romania, Poland, Slovak and Hungarian embassies are also involved in this campaign. Due to the large-scale exodus of Ukrainian citizens towards the Poland border, the return of Indians is becoming difficult. There is a large gathering of people in which Indian citizens and students are also trapped. Indian embassies are in touch with him. Plans are underway to get them out of Uskrad via Hungary by train or road. Currently, citizens are being returned from the Hungarian and Romanian border.
Plan to bring Indians via Russia too
Possibilities are also being explored to bring back Indians through Russia border. A team from the Indian Embassy in Moscow has been deployed in this work. The Ambassador of Russia has also assured help in this matter. He said that there is a plan to bring about 15,000 people to India under Operation Ganga, which was started to bring back stranded Indian citizens and students from Ukraine. He said that the Indian Embassy in Ukraine is functioning. It is striving to ensure the return of every citizen.
Poland allows Indians to enter without visa
The Embassy of Poland in India said that Poland is allowing all Indian nationals coming out of conflict-torn Ukraine to enter their country without a visa. Poland's Ambassador to India Adam Burakowski shared this information on his Twitter handle.
Shivering cold in the midst of war also became a challenge for Indians
The Indian students here face the challenge of surviving the bitter cold, apart from the war situation, in the midst of their efforts to reach India. Many students have had to walk 200 km in a bus to reach the Poland border from Ukraine and then 20 km later in the harsh winter. Waiting in long queues to come to India.


[ad_2]