[ad_1]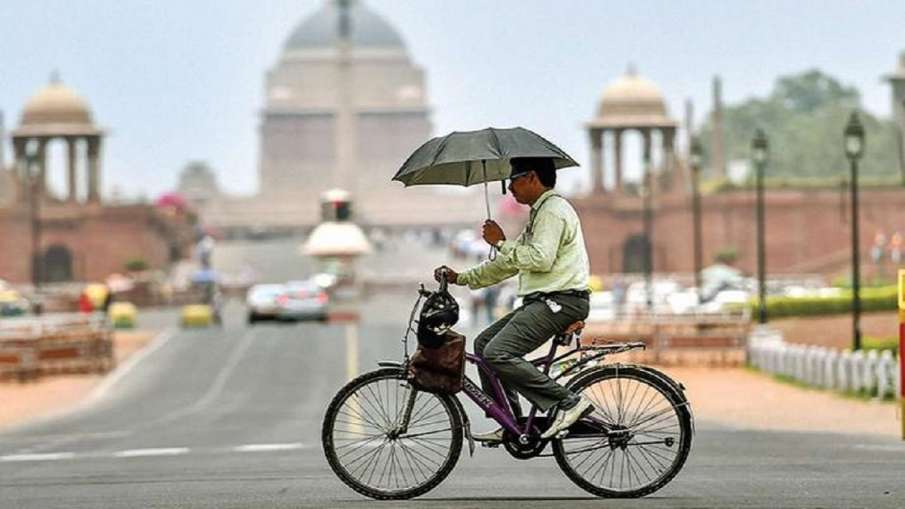 The whole of North India including Delhi is getting scorching heat. Heat wave has started in many areas of Uttar Pradesh and Rajasthan. The Meteorological Department said that due to lack of rain in these areas for a long time, the mercury has risen sharply. At present, there does not seem to be any relief from the heat.
The maximum temperature at Delhi's Safdarjung Observatory is forecast to reach 40 degrees Celsius on Wednesday and 42 degrees Celsius by Friday. The Safdarjung Observatory is considered the official measure of the city. The base center recorded a maximum temperature of 39.6 degrees Celsius on Wednesday last week, which is the highest temperature so far this season.
The weather stations at Ridge, Najafgarh, Pitampura and Sports Complex recorded heatwave on Tuesday with maximum temperatures at 40.4 degrees Celsius, 40.2 degrees Celsius, 40.6 degrees Celsius and 40.7 degrees Celsius, respectively. The Safdarjung observatory recorded a maximum temperature of 38.7 degrees Celsius, four notches above normal.
Met officials said hot weather conditions in northwest India have turned "severe" due to prolonged absence of rain. "There is a possibility of heat wave conditions in most parts of Northwest India and Madhya Pradesh during the next five days," the officials said.
A heat wave is declared in the plains when the maximum temperature exceeds 40 degrees Celsius and is at least 4.5 degrees above normal. According to the IMD, if the temperature is 6.4 degrees Celsius above normal, then a 'severe' heat wave is declared.


[ad_2]