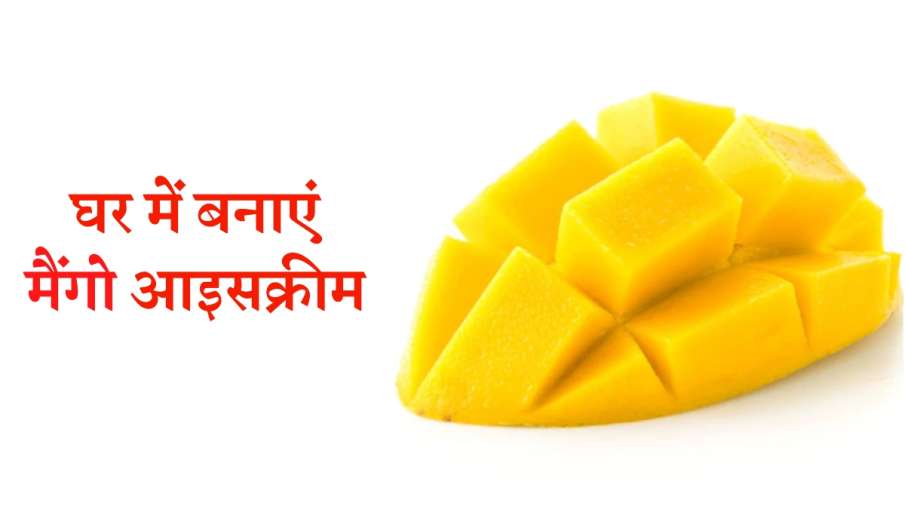 Summer season has started and mangoes are also coming in the market. Mango-ice cream is the best option to beat the heat in this season. However, there are many types of adulterated mango flavored ice creams available in the market, consuming which you can have health problems. Let us know that such an ice cream recipe made at home, whose taste will beat even the ice cream available in the market.
The process of making this ice cream is quite simple and requires only 4 ingredients. So let's not waste any more time and go straight to the mango ice cream recipe:
Ingredients
2-3 mangoes
2 cups low fat cream (cold)
6 tablespoons sugar (or more to taste)
1/8 tsp salt
These 5 mistakes are often made by diabetic patients, can be dangerous for health
Way:
Peel the mangoes and cut them into pieces. Keep some pieces aside for decoration and put the rest of the mangoes in the blender and prepare its puree. Beat cold cream on slow speed with an electric mixer until it begins to thicken. Add sugar and salt to it. In the next step, increase the speed of the mixer a little. Mix them till a smooth consistency.
Pour this mixture into the mango puree and whisk them together for a few seconds until they mix well. Be careful not to mix them too much. Lastly, pour this mixture in a container and garnish with mango pieces on top. If you want, you can mix the pieces with the cream.
Troubled by kidney infection or stones, know from Swami Ramdev how to keep kidney healthy
Now, close the container and keep it in the refrigerator for about 6 hours or more before serving.