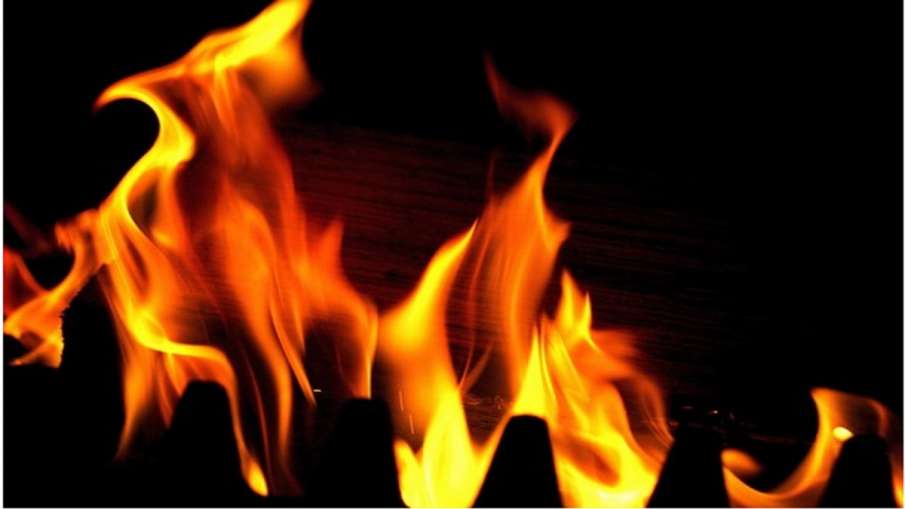 Highlights
The woman was immediately taken to the civil hospital after the incident.
The woman was discharged after first aid
Woman accuses police of sending her son to jail by implicating her in a fake case
Lucknow: In Uttar Pradesh, a woman attempted self-immolation on Friday near Lok Bhavan in the capital Lucknow. The place where the woman tried to immolate herself is near the Uttar Pradesh Assembly and the Bharatiya Janata Party office. A woman named Rampyari tried to set herself ablaze by pouring inflammable material near Lok Bhawan in the capital Lucknow, but was immediately caught by the policemen present on the spot and foiled the attempt of self-immolation. According to the information, Rampyari is a resident of Ranikheda Barauna Kalan in Gosainganj and immediately after the incident she was taken to the Civil Hospital, where she was discharged after first aid.
This allegation was made on the police
The woman has alleged that the police of Gosaiganj police station has sent her son to jail after implicating him in a fake case and despite several pleas for help, no hearing has taken place. Police sources said that two youths, Pankaj and Mohit, were arrested by the Gosainganj police a few days back for allegedly trying to rape a young woman by feeding her intoxicants. Assistant Commissioner of Police Akhilesh Pratap Singh said that the woman is making false allegations and the case registered against her son is generally correct.
(input language)