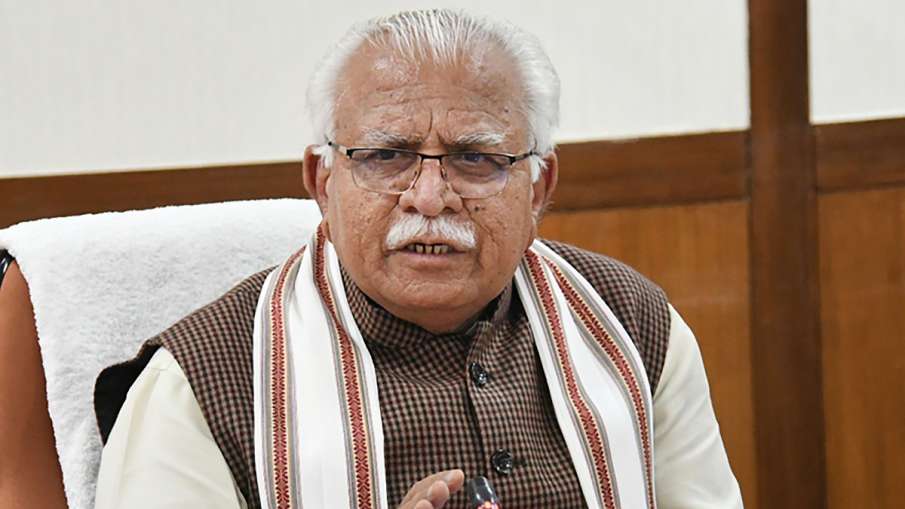 Highlights
Proposal to transfer Chandigarh to Punjab
Haryana CM Khattar said it is condemnable
Reminds me of Rajiv-Longowal pact
ChandigarhHaryana Chief Minister Manohar Lal Khattar has termed the demand of the Punjab government to transfer Chandigarh, the common capital of Haryana and Punjab, to Punjab. Khattar said that they (Punjab government) should not have done this. Haryana CM said that the Rajiv-Longowal Pact was signed 35-36 years ago, according to which it is the capital of both Haryana and Punjab.
Khattar said that there are many issues related to this. If they want to do something like this, they should first approach the Supreme Court to resolve the Sutlej Yamuna link issue. Also the Hindi speaking areas were not given to Haryana, which delayed the rest of the issues. Khattar further said that he should say that he is ready to give Hindi speaking area to Haryana.
Not only this, Haryana Chief Minister Manohar Lal Khattar also targeted Arvind Kejriwal during this period. He said that Aam Aadmi Party chief Arvind Kejriwal should condemn this decision and apologize to the people of Haryana. Punjab CM should also apologize to the people of Haryana. Khattar said whatever he has done is condemnable.
What is Rajiv-Longowal Pact?
In fact, on November 1, 1966, the Punjab Reorganization Act was passed. After the passage of this Act, Punjab, Haryana, Himachal Pradesh and Chandigarh came into existence. The Rajiv-Longowal Pact was signed in 1985, nearly 20 years after the Punjab Reorganization Act. Under this agreement, almost all preparations had been made to hand over Chandigarh to Punjab. But at the right time, Rajiv Gandhi withdrew from this agreement. It is said that in the year 1970, the central government had asked Haryana to make Haryana its capital in 5 years, for which the state was also given the help of Rs 10 crore. But the capital could not be built. This is the reason that there is a constant tussle over Chandigarh in Punjab and Haryana.