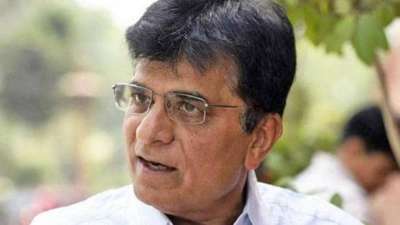 Highlights
FIR against Kirit Somaiya and his son
Many serious charges including cheating on both
This is an attempt to divert attention – Somaiya
An FIR has been lodged by Shiv Sena MLA Sunil Raut, brother of Sanjay Raut, against BJP leader Kirit Somaiya and his son Neil Somaiya at Trombay police station in Mumbai. Both have been accused of spending on themselves by not handing over the donations collected from people for the repair of INS Vikrant in the year 2013-14 to the Governor. Police have registered a case against both of them under sections 420, 406, 34 of IPS.
Sanjay Raut told the media in Delhi that in 2013-14, an expedition led by Kirit Somaiya collected 57 crores from the public to convert INS Vikrant into a museum instead of being dismantled. This money was to be deposited in the Raj Bhavan. But according to the reply received from the Raj Bhavan in Maharashtra under the Right to Information Act, this money was never deposited with them. It is a matter of national security where they have taken money in the name of defense wing. This is treason.'
On the other hand, Kirit Somaiya dismissed the allegation and said that it is an attempt to divert attention. He asked Sanjay Raut to produce evidence in support of his allegation.