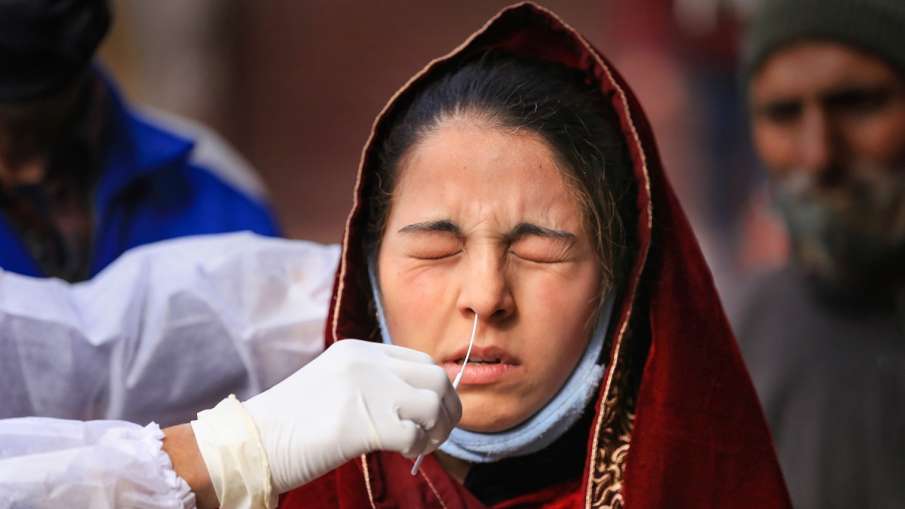 The pace of Corona seems to be stopping in the country. Now the daily cases of corona have come down to less than 10 thousand. Today i.e. on February 28, 8 thousand 13 new cases have been confirmed in the last 24 hours. During this, 16 thousand 765 people have been cured and 119 patients have died. At present, there are 1 lakh 2 thousand 601 active patients in the country and the positivity rate has reached 1.11 percent.
So far 5 lakh 13 thousand 843 patients have died due to corona in the country. On Sunday, 10,273 new cases of corona virus infection were reported. The number of patients under treatment had fallen to 1,11,472. The daily cases of Kovid-19 in the country have remained less than one lakh for 21 consecutive days. At present, 1,11,472 people are undergoing treatment for corona virus infection in the country and this number is 0.26 percent of the total cases.
It is noteworthy that on August 7, 2020, the number of infected in the country had exceeded 20 lakhs, on August 23, 2020, 30 lakhs and on September 5, 2020, more than 40 lakhs. The total cases of infection crossed 50 lakhs on September 16, 2020, 60 lakhs on September 28, 2020, 70 lakhs on October 11, 2020, 80 lakhs on October 29, 2020 and 90 lakhs on November 20. On December 19, 2020, these cases had crossed one crore in the country. Last year, on May 4, the number of infected had crossed 20 million and on June 23, 2021, it crossed 30 million. On January 26 this year, the cases crossed four crores.