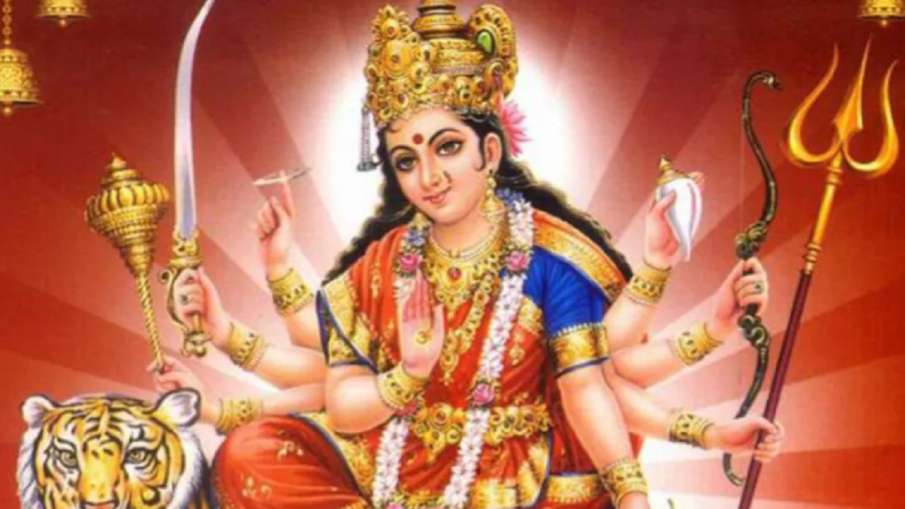 Highlights
It is important to keep some things in mind while worshiping Maa Durga.
Fill the soil clean while setting up the Kalash
The face of the coconut should be in front of the person doing the worship.
Chaitra Navratri 2022 is starting from 2nd April i.e. Saturday. During this, Ghat Sthapana i.e. Kalash is established for the mother on the first day. It is very important to take care of some special things while setting up the Kalash and while worshiping. Many people worship Navratri with pundits, while some people worship Maa Durga themselves.
In such a situation, if you are worshiping yourself, then it is very important to take care of some things.
Chanakya Niti: Improve such habits today, otherwise life will take all turns
Ghat should be established only in auspicious time, so first take information about auspicious time from Pandit ji or in newspapers.

Soil should be brought only from a clean place for Ghat installation.

Clean and whole barley should be sown in the soil and water drops should be sprinkled.

The urn should be of soil, in which barley grows well.

Always cover the red chunri on the Kalash.

The coconut placed on top of the Kalash is the symbol of Lord Ganesha. Keep in mind that the face of the coconut should be towards the person worshiping.

Keep a lamp near the Kalash
Chaitra Navratri 2022: On Chaitra Navratri, wish your loved ones through these messages, pictures
If you are keeping a monolithic lamp, then you should keep a watch on that lamp for twenty-four hours, it should not be extinguished for nine days.

If you are not keeping a monolithic lamp, then try to keep your lamp burning till you worship.

Keep the items of mother's sixteen adornments in worship only after checking them completely.

If you have kept a fast, then take prasad only after offering it to the mother every day.

While worshiping daily during these nine days, do the aarti of the mother along with the family.
Vastu Tips: Do not ignore these things related to kitchen and dining room, problems may come