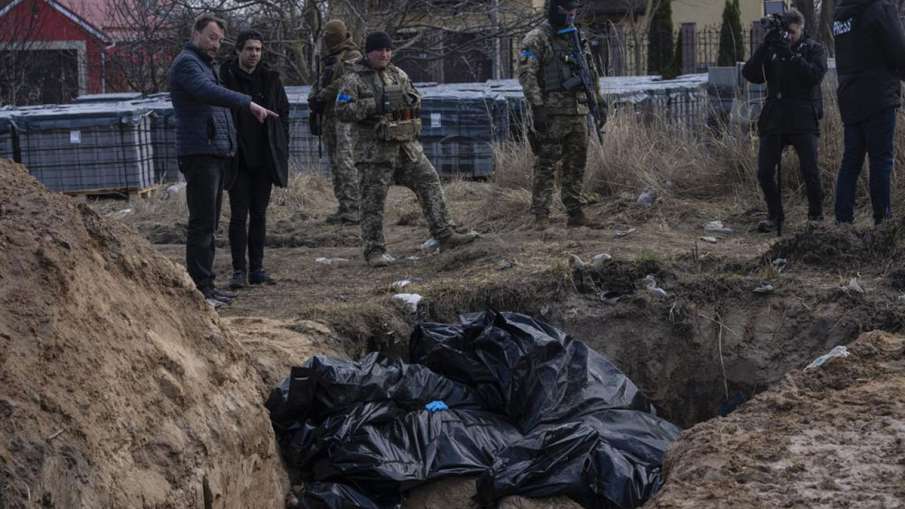 New Delhi: Russia's embassy in India said on Thursday that Moscow strongly supports bringing the perpetrators of the murders in Ukraine's Bucha to justice. The embassy accused Ukraine of being involved in the crime. The remarks from the Russian embassy came at a time when External Affairs Minister S Jaishankar strongly condemned the Bucha killings and said India demands an independent investigation. There has been outrage around the world after photos of mass graves and bodies were found in the Ukrainian city of Bucha.
Russia demands free and fair investigation
After the pictures surfaced from Bucha, many countries have condemned the incident and demanded a probe into it. The Russian Embassy in India said in a statement, "The heinous attack on Bucha is reminiscent of the atrocities perpetrated by the Nazis during World War II. This is a shameful incident and is being condemned all over the world including Russia and India. Russia strongly supports bringing those involved in this war crime to justice. The main challenge is to conduct an independent and impartial investigation.
West blames Russia for genocide
The news of the killings came after Russian forces withdrew from the Ukrainian capital Kyiv and other areas, for which Western countries have blamed Russia for the alleged genocide. The embassy said, "Follow allegations are being made against Moscow, but there is evidence that Kyiv actually did this work." It is imperative that those seeking justice look at this evidence. Jaishankar had condemned the killings in Bucha in a statement in Parliament on Wednesday on the Ukraine crisis.