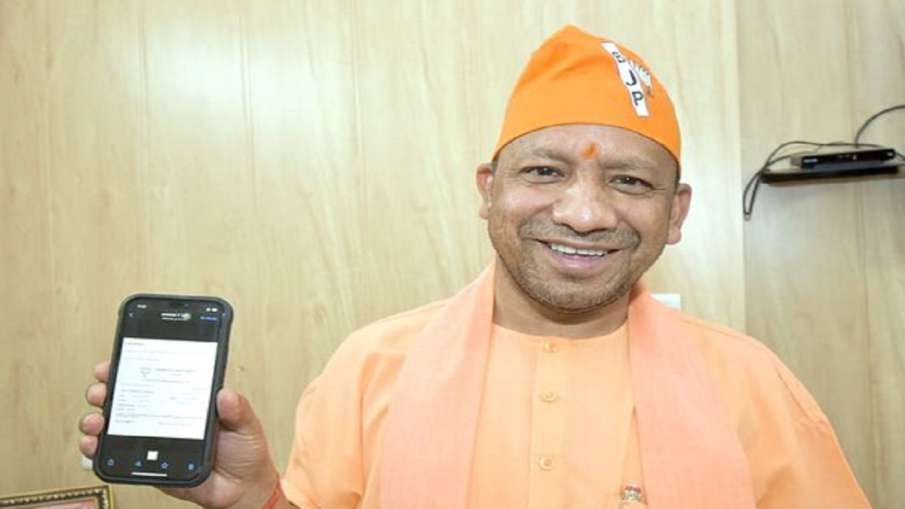 Highlights
BJP's micro donation campaign being run
CM Yogi donated one thousand rupees
Deputy CM Brijesh Pathak and other leaders also donated
Lucknow: Micro Donation Campaign has been started on the occasion of 42nd Foundation Day of BJP. Under this campaign, UP CM Yogi Adityanath has donated one thousand rupees. CM Yogi has given information about this by tweeting.
He said, 'On the occasion of 42nd foundation day of BJP, who has been honored in the nation's worship, has discharged its responsibility by associating with the 'Micro Donation Campaign'. With the spirit of service, dedication and cooperation, you should also ensure your participation by contributing in this campaign of nation building. Long live India!'
Apart from CM Yogi, Deputy CM Brijesh Pathak and BJP State President Swatantradev Singh have also donated one thousand rupees under the micro donation campaign.
Let us tell you that today is a very special day for the Bharatiya Janata Party because today is its 42nd Foundation Day. This party came into existence on 6 April 1980 and is today the largest party in the country. In such a situation, the workers have made a lot of preparations to make this day special.
Home Minister Amit Shah has tweeted on the occasion of BJP Foundation Day. He said that on the 42nd Foundation Day of BJP, saluting all the great men who made the BJP a banyan tree by burning sesame seeds. Under the leadership of PM Modi and headed by JP Nadda, BJP is moving towards the welfare of the nation with constant service. I wish all the workers a Happy Foundation Day.