[ad_1]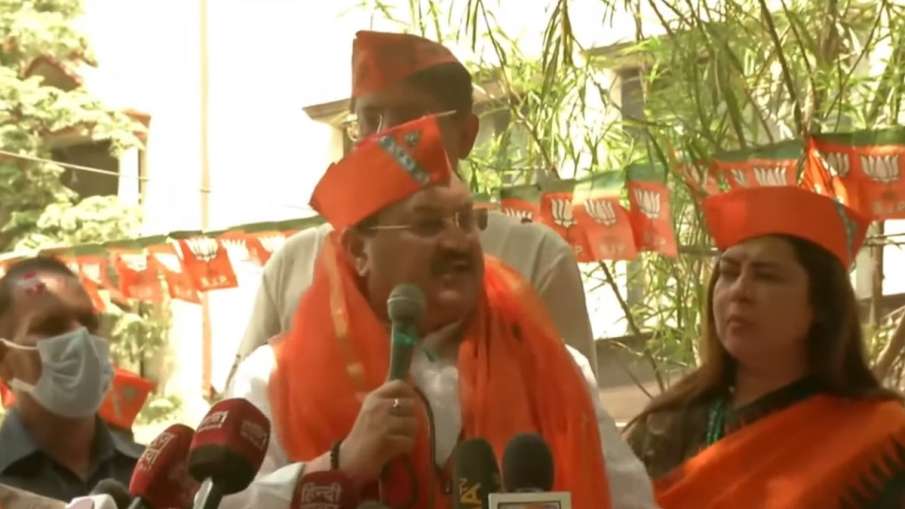 New Delhi : Bharatiya Janata Party (BJP) President JP Nadda said on Wednesday that the image of the party has changed after Narendra Modi became the Prime Minister and today it has emerged as a party that wipes the tears of the poor and empowers women. Addressing a program organized on the party's foundation day, Nadda said that there has been a big difference in the image of BJP today under the guidance and wisdom of Prime Minister Modi.
He said, "The BJP was full of nationalism, but now the image of the party has also changed. Today we are a party of the poor, a party that works for the people standing at the last rung of the society, a party to wipe the tears from the eyes of the poor. While enhancing and empowering them, it has also become a party that takes the country forward. Referring to the results of the recently concluded five state assembly elections, he said that these results are the seal of the people of India with full force on the policy and programs of Prime Minister Modi.
Greeting BJP workers on the party's foundation day, Nadda said that today there is BJP government in 12 states and National Democratic Alliance government in 18 states. He said that today we have 402 MPs and BJP is the only party to cross the 100 mark in Rajya Sabha after 1988. He said, "It is a proud occasion. It is the good fortune of all of us that we are seeing the BJP moving forward in this way under the leadership of Prime Minister Modi. Today the number of our MLAs is 1379 and we are moving towards establishing ourselves in every state.
The BJP President assured the Prime Minister that every BJP worker under his leadership would fulfill the given goals. Earlier, Nadda hoisted the flag at the BJP headquarters and garlanded the statues of party ideologues Dr. Shyama Prasad Mookerjee and Pandit Deendayal Upadhyay. He also inaugurated a blood donation camp at the party headquarters. Later, Nadda also participated in a Shobha Yatra in Delhi's Rajendra Nagar assembly constituency on the occasion of Foundation Day.
A by-election is to be held on the seat of Rajendra Nagar after Aam Aadmi Party (AAP) leader Raghav Chadha became a Rajya Sabha member. It is to be known that BJP was established on this day in 1980. This new party was born out of the Bharatiya Jana Sangh founded by Syama Prasad Mookerjee in 1951. After the declaration of emergency in the year 1977, Jan Sangh and many other parties merged and the Janata Party emerged. The party wrested power from the Congress in the 1977 general elections and in 1980 the Janata Party was dissolved and the foundation of the Bharatiya Janata Party was laid.
input language


[ad_2]