[ad_1]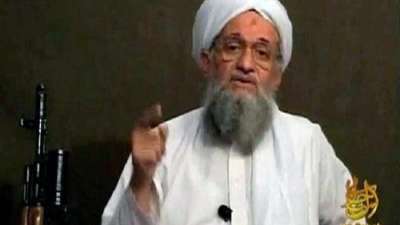 Highlights
Al Qaeda chief praises Karnataka's hijab girl
Muskan Khan raised slogan of 'Allah Hu Akbar' in Karnataka college
Muskan Khan's father said – 'We do not know him'
Terrorist organizations are now trying hard to take advantage of Karnataka's hijab case. Yes, Al-Zawahiri, the chief of terrorist organization Al Qaeda, has praised Muskan Khan of Karnataka while supporting Hijab by releasing a 9-minute video. Muskan Khan is the same girl who raised the slogan 'Allah Hu Akbar' in a college in Karnataka.
In the video, Zawahiri is saying that, 'Our Mujahid sister's takbir touched my heart. His fate inspired me to write a poem. I am not a poet but I am sure that my sister will accept this gift of mine. You don't have to surrender. Hijab gives you confidence. It is your right to wear a hijab. All of you sisters are the daughters of Islam. Muslims are proud. You are the pinnacle of morality in a world full of immorality. You should raise your voice against oppression. I did takbirs in India, Jerusalem and Kashmir and people came together. Victory is near, so everyone together say Ullah Hu Akbar. Those who worship idols, their idols will be broken and those who worship idols will have their heads broken. Seeing us their idols will break.
Although Muskan Khan's father Mohammad Hussain Khan has said on Zawahiri's video that, 'We don't know anything about it. We don't know who he is. I have seen him for the first time today. He has said something in Arabic. We are all living here lovingly. It is causing unnecessary trouble. We are living peacefully in our country. We don't want him to talk about us, because he doesn't belong. this is wrong. It is trying to divide us.


[ad_2]