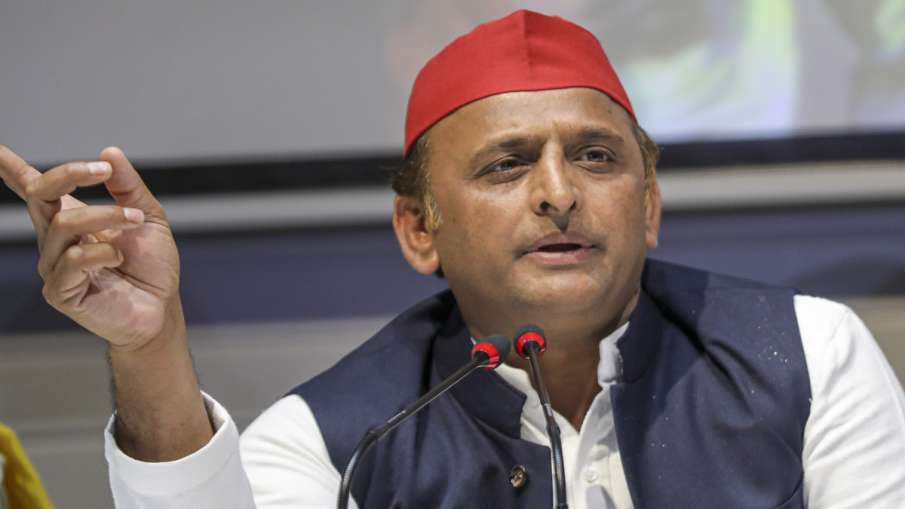 Highlights
Akhilesh Yadav raises questions on BJP's victory in UP elections
SP-Alliance claimed to get 51.5 percent votes in postal ballot
Akhilesh targets BJP's victory
Lucknow: Samajwadi Party (SP) President Akhilesh Yadav, while indirectly questioning the results of the recently concluded Uttar Pradesh Assembly elections, cautioned that those in power should remember that deceit does not give strength. Akhilesh claimed in a tweet on Tuesday that the SP alliance should get 304 seats in terms of postal ballots, which are telling the truth about the election results.
He said in the tweet, "The SP-Alliance got 51.5 percent of the votes in the postal ballot and according to them the victory of the SP-Alliance in 304 seats, is telling the truth of the election." Akhilesh said in the same tweet, "Thank you to every true government employee, teacher and voter who cast the postal ballot who voted for us with complete honesty. Remember the ruling, deceit does not give strength."
Swami Prasad Maurya also made this claim
It is worth noting that former Uttar Pradesh cabinet minister Swami Prasad Maurya had also claimed on Monday that SP should have got 304 seats in terms of postal ballot. He had also raised questions on electronic voting machines. In the just-concluded state assembly elections, the ruling BJP and its allies got 273 out of 403 seats, while the Samajwadi Party and its allies could get only 125 seats.
(input language)