Host and playback singer Aditya Narayan, who recently departed from the singing reality show Saregamapa, has shared the name of his new born baby with fans on social media. During a fun chat with the fans on Instagram, Aditya has told the daughter's unique and cute name. The name of the playback singer's daughter is Tvisha Narayan Jha. With this, when the fans asked Aditya about sharing the picture of his daughter, he gave a very funny answer.
Aditya Narayan recently held a question session for the fans on social media. In which the fans questioned him from leaving the Saregama show to his family. Aditya was questioned by a fan about sharing his daughter's pictures. The ex-host and playback singer of Saregamapa said in response, for this, he has to take permission from the baby's mother. Also Aditya wrote, as elders say, it should be done only after 40 days of the birth of the child.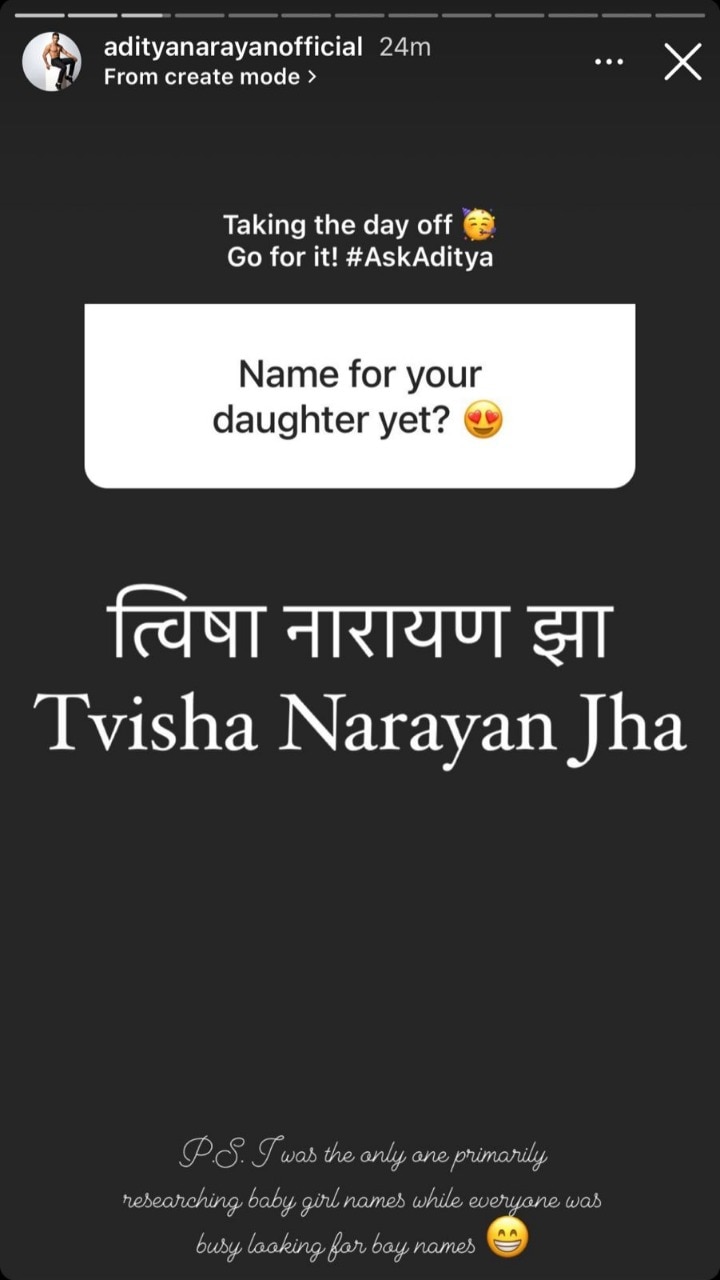 When the fans asked Aditya about the name of the baby, he also wrote a note stating the name. Aditya wrote on social media, I was the only one who was doing research on the name of the baby, everyone else was busy looking for the name of the boy.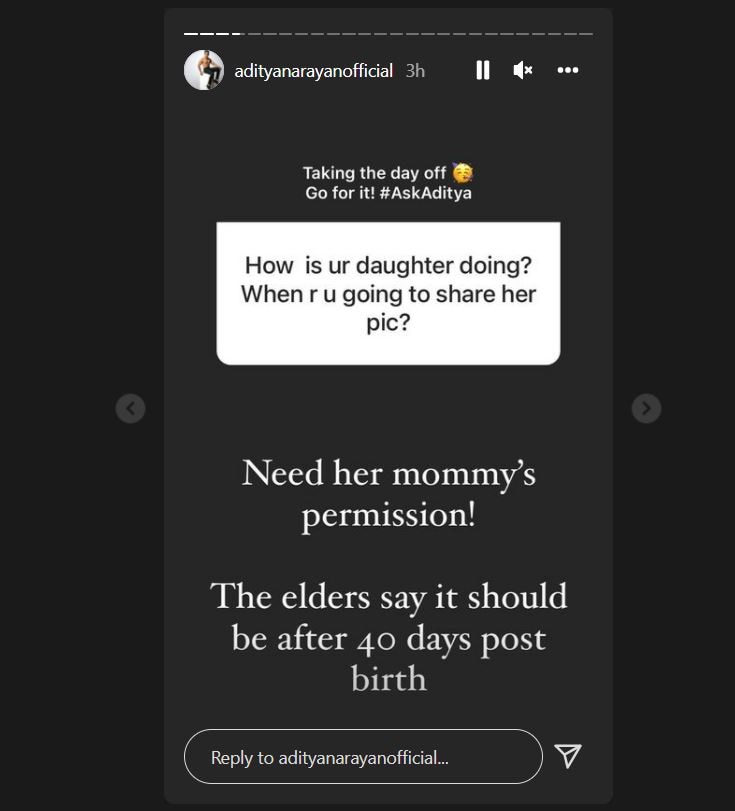 Let us tell you that the little angel was born on 24 February 2022 at the house of Playbank singer and singing show host Aditya Narayan. Aditya shared his good news with fans on 4 March. Singer wrote on social media, Shweta and he are grateful to share that the above has given her a beautiful daughter as blessings on 24.02.22.
Rashmi Desai, waving like a serpent, performed like this, she will be clean bold after seeing her
Sara Ali Khan's beauty has cast a shadow on the Internet, wreaked havoc in Ladakh with her stunning style