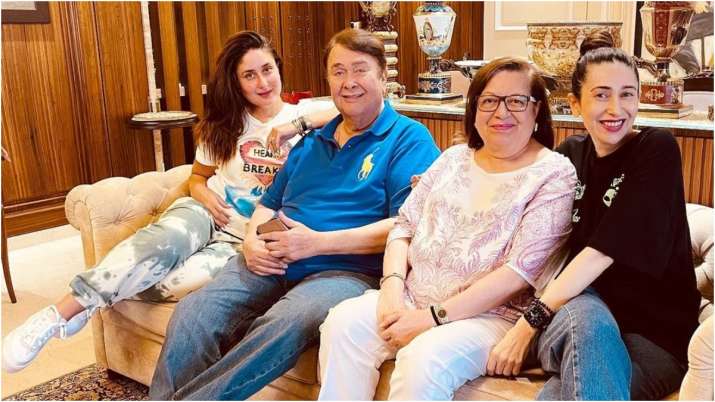 Highlights
In an interview, Randhir Kapoor rejected Ranbir's statement outright.
'Sharmaji Namkeen' premieres on March 31 on Amazon Prime Video
Recently Ranbir Kapoor had revealed that Kareena Kapoor's father and veteran actor Randhir Kapoor is suffering from dementia. After Ranbir's statement, now the statement of his uncle i.e. Randhir Kapoor has come to the fore. He said that there is nothing like that Ranbir says anything. They do not have any disease like dementia.
In an interview, Randhir Kapoor rejected Ranbir's statement outright. He said that I am fine. When asked about Ranbir's statement, he laughed and said, 'No, nothing like this happened. Not at all. I'm totally fine Yes, I just got Kovid last year in April 2021.
Why did Ranbir say this? On this Randhir said, 'It is Ranbir's wish, he has every right to say whatever he wants. The actor further said, 'I never said that, I am completely fine. Actually, I have just returned from Goa with my friend Rahul Rawail. We went there for the Goa festival.
Let us tell you that recently Ranbir had revealed that my uncle Randhir Kapoor, who is going through the initial stage of dementia, came to me after watching Sharmaji Namkeen, he said tell dad that he is amazing and he Where is he, let's call him.
'Sharmaji Namkeen' premiered on Amazon Prime Video on March 31. 'Sharmaji Namkeen' is the story of a recently retired man who discovers his passion for cooking after joining a women's kitty circle. Directed by Hitesh Bhatia, the film also stars Paresh Rawal along with Juhi Chawla, Suhail Nayyar, Taruk Raina, Satish Kaushik, Sheeba Chaddha and Isha Talwar. In fact, this is the first Hindi film where two actors – Rishi Kapoor and Paresh Rawal – are playing the same character together.