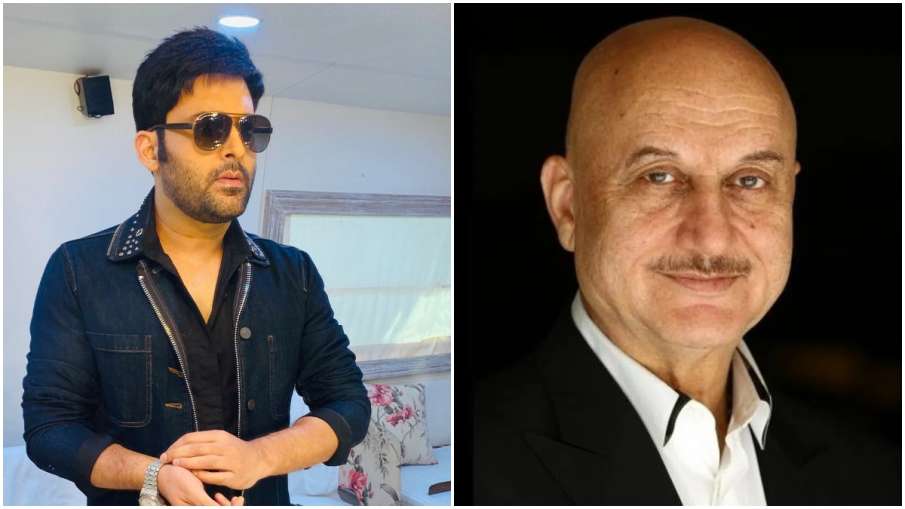 Highlights
'The Kashmir Files' released on the big screen on March 11.
Vivek Agnihotri is the director of 'The Kashmir Files'.
Anupam Kher, Pallavi Joshi are in important roles in 'The Kashmir Files'.
Kapil Sharma For the past several days'The Kashmir Files' were in controversy for not promoting it in his show, Twitter was also divided into two camps. Some people were trolling Kapil Sharma, while there were many people who were supporting Kapil. Yesterday Kapil Sharma posted an interview video of Anupam Kher in which Kapil Sharma thanked Anupam Kher for putting an end to the 'false allegations'.
Now Anupam Kher gave a befitting reply to that tweet of Kapil Sharma and wrote that it would have been good if the comedian had posted the entire video to show the truth. His tweet read, "Dear Kapil Sharma! I wish you had posted the full video, not half truth. The whole world is celebrating, you should also celebrate tonight. Love and prayers always! ,
Check out the tweet here:
Anupam Kher revealed, Kapil Sharma had invited me, refused to leave because of this
Looks like Anupam Kher is upset that Kapil Sharma tweeted half the video. However, when Anupam said about posting half the video, many people have posted the full video in the comment section. In the video, Vivek Agnihotri calls 'Kashmir' the superstar of his film. Meanwhile, Anupam opens up about his refusal to appear on the show. Anupam told that I did not want to go to a comedy show because this film was of a different kind. Vivek revealed that the reason given to him by the makers was different and is well known to the people now. Continuing this, Anupam Kher says that Kapil certainly does not have any 'maliciousness' towards him or anyone from the film. He talks about his work over the years and also tells how big a star he is.
The controversy erupted when a Vivek Agnihotri fan's response to the tweet asked him why he didn't promote his film on The Kapil Sharma Show. In his tweet, the director had mentioned that he was not invited as the film does not have a commercial starcast.
Runway34 Teaser: Ajay Devgan and Amitabh's strong pair was seen, 'Runway 34' teaser is sensational
Later an internet user questioned Kapil Sharma about this. Reacting to which, the comedian had said, "It's not true Rathore sir, so you asked, so tell me, what's the use of clarifying others who have already accepted it as true. As a seasoned social media user Just a suggestion:- Never believe in a one-sided story thanks to today's social media world."
Since the start of this controversy, 'Boycott Kapil Sharma' has been trending on Twitter. Also, it escalated when Vivek Agnihotri and his film team recently met PM Narendra Modi.