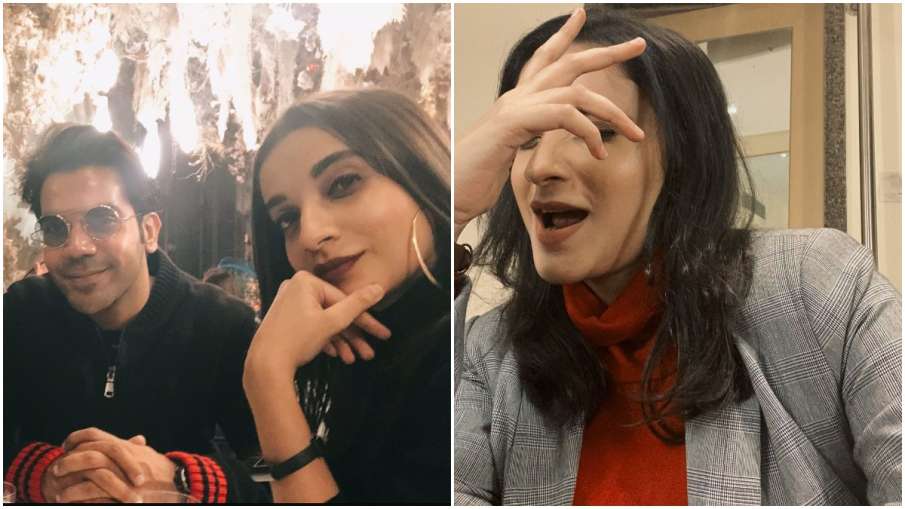 Highlights
Rajkumar Rao's sister-in-law herself revealed the secret!
After watching Badhaai Do movie, Parnalekha revealed
Patralekha's sister did film review in a special way
Rajkumar Rao sis-in-law: Actors Rajkummar Rao and Bhumi Pednekar's film has sparked talk about lesbian and gay couples. After the release of the film, there are talks about it. Now Rajkumar Rao's sister-in-law Parnalekha wrote a review after watching the film. After that it is being said that she is a lesbian. Parnalekha is quite impressed after watching the film.
Actress Patralekha's sister Parnalekha wrote – "Badhaai Do is an intimate revolution film that will inspire the making of films for 'LGBTQIA+' in India. Finally my community has a film; in which, two girls fall in love. I didn't have to listen to bad, two loving boys not to be called by names like Meetha, Chhakka. The sensibility and humour of the film is amazing…."
She further writes on the characters- "Thank you for Bhumi Pednekar Sumi! That's me." This is how Parnalekha imbued herself with the character of Bhumi and identified the LGBTQIA+ community as her own. Also, it is understood from their words that Parnalekha also comes from the LGBTQIA + community.
Also read- Anmol Ambani Khrisha Shah Wedding: Who is Krisha Shah? Who is going to be the bride of Anmol Ambani
Parnalekha has also praised her beloved Jiju Rajkumar Rao. Let me tell you, the film is in discussion about its story after its release. The film is being liked. If we talk about earnings, then the movie has not been able to show amazing in that matter.
VIDEO: This dance of Hrithik in Farhan Akhtar's wedding is very special, fans remember Arjun and Imran