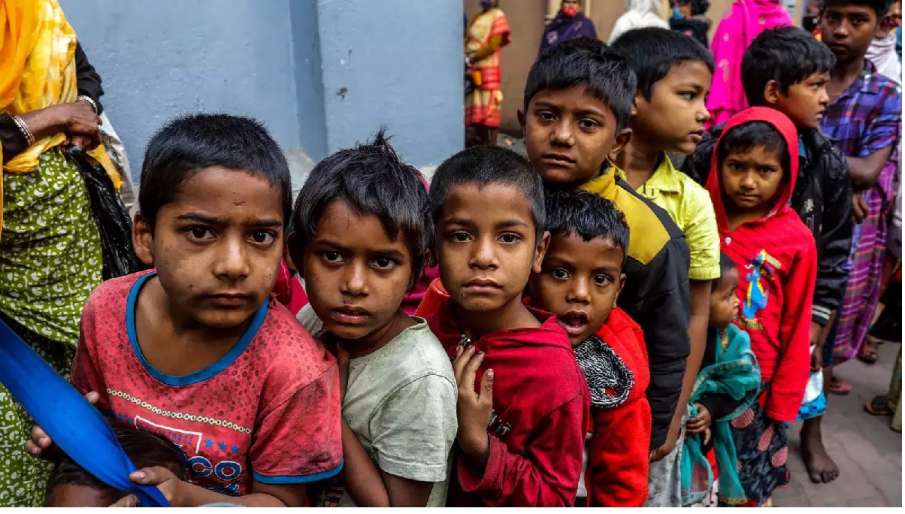 Highlights
Pradhan Mantri Garib Kalyan Yojana was launched in the country in March, 2020.
The central government provides five kilograms of food grains per person free of cost every month.
Extremely poverty population remained at a low of 0.8% in 2020-21 affected by the pandemic
new Delhi. Pradhan Mantri Garib Kalyan Anna Yojana, which provides free food grains to the poor, has played an important role in keeping the number of extremely poor in India at a low of 0.8 percent in the year 2020 affected by the Kovid-19 epidemic. This is stated in a document of the International Monetary Fund (IMF). In the document titled 'Pandemic, Poverty and Inequality: Evidence from India', estimates of poverty in the country and estimates on inequality in consumption have been presented. These estimates have been given from 2004-05 to the pandemic year 2020-21. It said, extreme poverty was at a low of 0.8 percent in the pre-epidemic year 2019.
Government is giving five kg of free food grains
The scheme of providing free food grains to the poor played an important role in keeping it at a low level even in the pandemic-hit year 2020. Pradhan Mantri Garib Kalyan Yojana (PMGKAY) was launched in March 2020. Under this, the central government provides five kg of food grains per person free of cost every month. This is in addition to the food grains being provided under the National Food Security Act (NFSA) at much cheaper rates of Rs 2 and Rs 3 per kg. PMGKAY has been extended till September, 2022. The report, prepared by Surjit S Bhalla, Karan Bhasin and Arvind Virmani, said extreme poverty levels remained at a low of 0.8 per cent of the population in 2020-21, affected by the pandemic.
Number of poor people increased in the world
It said that extreme poverty had reached a low of two percent in 2016-17. Poverty stood at 14.8 percent in the pre-pandemic year 2019-20 at $3.2 a day, according to the 68 percent highest lower middle income (LMI) poverty line based on purchasing power parity (PPP). According to it, "This can be seen from the perspective that the poverty level under the low PPP was 12.2 percent in 2011-12 based on the poverty line of $1.9. The document also said that for the first time in several decades, extreme poverty in a world living on less than $1.9 per person per day in terms of purchasing power parity increased in the epidemic year 2020.
Poverty reduced by the efforts of the government
According to this, the government's measures to deal with the effects of the pandemic were important in preventing the increase of poverty. Since the Food Security Act came into force in 2013, the system of providing food grains at affordable rates and its better implementation through Aadhaar has reduced poverty. In addition it states that subsidy adjustments have had a positive effect on poverty. According to the document, "real inequality, as measured by the Gini coefficient or index, has reached its lowest level in the past 40 years. It was 0.284 in the year 1993-94 which reached 0.292 in 2020-21.