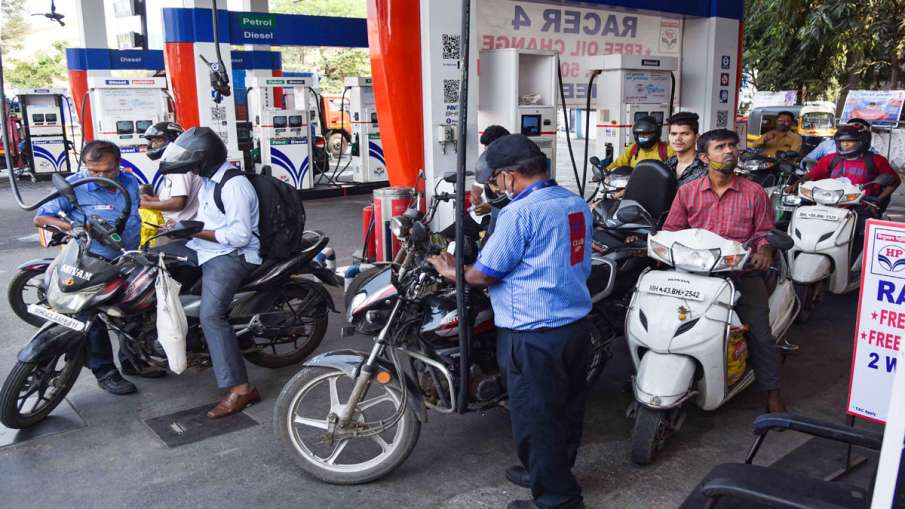 New Delhi. Petrol diesel prices have been haunting the common man since last one year. Since the second wave of Kovid, the prices have crossed Rs 70 to Rs 100. But despite the rise in prices, there is no reduction in the demand for oil. Do you know how much we Indians fill in the tank of petrol and diesel cars and bikes every day at thousands of petrol pumps across the country?
According to the latest report of petroleum companies, 29.9 lakh tonnes of petrol was sold in the country in the month of March. If we assume the average price of petrol in Delhi in March to be Rs 100, then according to the consumption of petrol per day, this figure works out to about 10 billion. The special thing is that even after so much inflation, there has been no decrease in the demand for oil in the country. Fuel sales in India surpassed pre-pandemic levels in March. Which is 8.7 percent higher than the same period last year and 14.2 percent higher than the same period of 2019.
70 lakh tonnes of diesel sold every month
Sales of diesel, the most widely used fuel in the country, grew by 10.1 per cent year-on-year to 70.5 lakh tonnes in March, up five per cent over March 2019. Petrol and diesel sales grew by 18 per cent and 23.7 per cent, respectively, in the first fortnight of March. Petrol sales grew by 17.3 percent and diesel sales by 22.3 percent on a monthly basis during the period under review.
People did fuel stock after elections
Reflects a boom in economic activity after the lifting of the restrictions imposed for the prevention of the epidemic. Apart from this, one of the reasons for the increase in sales was the apprehension of increase in prices, due to which people deposited 'stocks'. Along with the dealers, the public deposited stocks in anticipation of a hike in prices after the elections in five states, including Uttar Pradesh. Oil companies started daily revision of prices from March 22. The rise in prices controlled consumption.