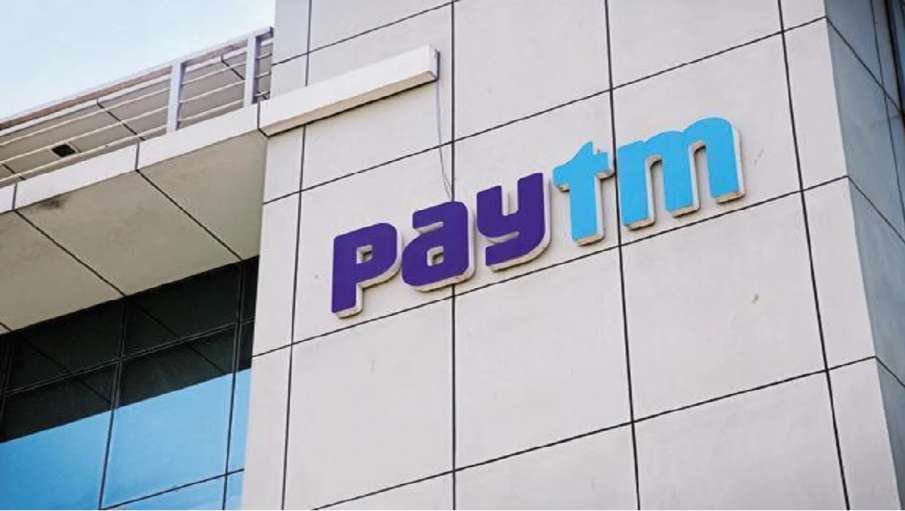 Highlights
The company's market capitalization has come down to Rs 38,418.57 crore.
Market experts say that there may be further decline
During trading, it fell 13.37 percent to Rs 585
new Delhi. Investors who have invested in Paytm shares have sunk more than Rs 11,800 crore in two days. This loss has been caused due to the big fall in the shares of Paytm. In fact, the company's market capitalization declined by Rs 11,809.43 crore to Rs 38,418.57 crore after the stock fell nearly 25 per cent in two days. This has caused huge loss to the investors. At the same time, market experts say that there may be further decline. In such a situation, new investors should not make the mistake of investing in it.
Selling after RBI's strictness
The major fall in the shares of the company came after the move of the Reserve Bank of India. The Reserve Bank last Friday barred Paytm Payments Bank Ltd (PBBL) from opening new accounts on the ground that "material monitoring concerns" have been found in its operations. Since then the stock has continued to decline.
Shares lost 13 percent on Tuesday
The share of Paytm's parent company One97 Communications Ltd. fell further by about 13 per cent on Tuesday. The company's stock closed at Rs 592.40, down 12.28 percent on the BSE. During trading, it had fallen 13.37 percent to Rs 585. This is the lowest level of the company's stock since its listing in November last year. It fell 12.71 percent to Rs 589 per share on the National Stock Exchange. The company's stock had lost nearly 13 percent on Monday.