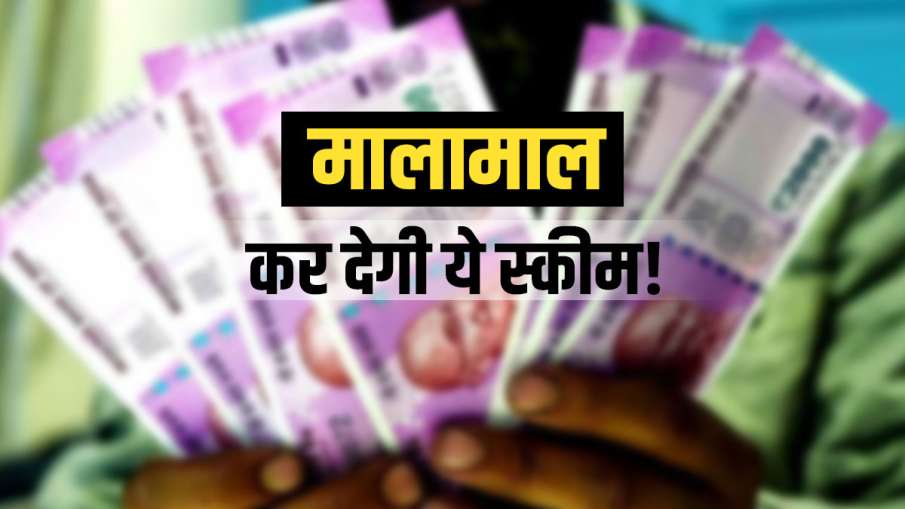 The Pradhan Mantri Mudra Yojana (PMMY) launched by the Central Government for small businessmen is very popular. The full name of this scheme is Micro Units Development and Refinance Agency (MUDRA). Under this, individual businessmen, SMEs and MSMEs get loans. There are 3 loan schemes offered under MUDRA namely Shishu, Kishor and Tarun. The maximum loan amount given under Mudra Loan Scheme is Rs 10 lakh. While the minimum loan amount is not fixed. The applicant does not need to give any guarantee or pledge to banks or lending institutions to avail Mudra loan. The repayment of this loan can be from 3 years to 5 years.
Features of Mudra Loan
The benefit of Mudra Yojana can be availed only by persons working in manufacturing, trade and service sectors, SMEs, MSMEs, businesses. People working in business and service sector can take advantage of this scheme. Mudra Yojana comes under the credit guarantee schemes of the Government of India. The loan amount can also be used for term loan and overdraft service. All non-farm businesses, i.e. small businesses engaged in income generating activities can avail Mudra Loan. The benefit of Mudra scheme can be availed through Mudra card.
Mudra Loan Types
Based on the size and growth of the business as well as the requirement of funds, Mudra loans are divided into three types:
Shishu Loan: Under this, loans are given to those people who are starting their business and looking for financial help. Under this, a maximum of Rs. loan is given. It has an interest rate of 10% to 12% p.a. with a repayment tenure of 5 years.
Kishor Loan: This loan is for those whose business has already started but not yet established. The loan amount given under this is Rs.50,000. 5 lakh to Rs. takes place in between. The rate of interest varies depending on the lending institution. Along with the business plan, the credit record of the applicant also plays an important role in deciding the interest rate. The loan repayment tenure is decided by the bank.
Tarun Loan: This is for those people whose business has been established and needs money for expansion and purchase of property, in this the loan amount is Rs.5 lakh. 10 lakh to Rs. is in between. The interest rate and repayment tenure are based on the plan and the credit record of the applicant.
Loan is available for what work
Commercial Vehicles: For purchase of commercial vehicles like tractors, auto-rickshaws, taxis, trolleys, tillers, goods transport vehicles, 3-wheelers, e-rickshaws, etc.

Service Sector Activities: Starting business of Salons, Gyms, Tailoring Shops, Medicine Shops, Repair Shops and Dry Cleaning & Photocopy Shops etc.

Activities in the Food and Textile Manufacturing Sector: For various activities in the respective sector.

Business activities for traders and shopkeepers: For setting up of shops, service enterprises, trade and business activities and non-farm income generating activities.

Equipment finance scheme for small businesses: Maximum up to Rs 10 lakh. As far as.

Agri-allied activities: agri-clinics and agribusiness centres, food and agro-processing units, activities related to occupations such as poultry, fish farming, beekeeping, sorting, livestock-rearing, grading, agro-industry, diary, fisheries, etc. For.
required documents
Proof of Identity (Aadhaar Card / Voter ID / Passport / Driving License, etc.)

Proof of Residence (Aadhaar Card / Voter ID Card / Passport / Telephone Bill / Bank Details, etc.)

Income proof, such as ITR, sales tax return, license, registration, etc.

Proof of a particular category, such as SC, ST, OBC, minority, etc. (if applicable)

Business address and tenure proof, if applicable

Registration, license or certificate (if any)