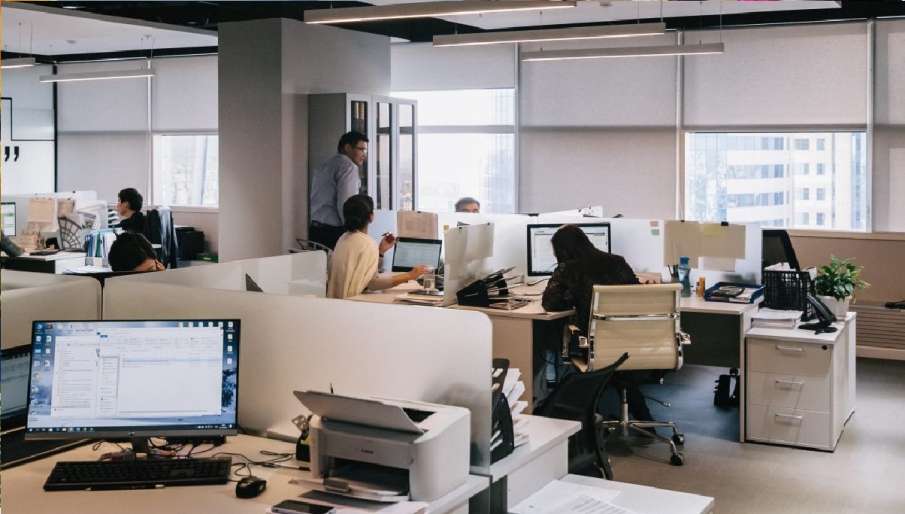 Highlights
Expected bumper salary increase in banking and financial services, property and construction
Preparation to give many benefits including quarterly, half yearly increment to retain good talent
Top performing employee expects salary hike of up to 20-25 per cent
new Delhi. Companies recovering from the Corona epidemic are preparing to give a bumper increase in salaries to their employees this year. According to the Michael Page Salary Report, the general wage increase is likely to be 9 percent in 2022, up from 7 percent in 2019 last year due to the pandemic. The report said startups and new-age organizations in association with Unicorns will lead the rise in wages and are expected to grow an average of 12 percent.
The biggest growth will be in these sectors
According to the report, the growth sectors include banking and financial services, property and construction as well as manufacturing industries. Senior level professionals with computer science background will be in a position to find higher paying jobs due to growth in e-commerce and other sectors undergoing digital transformation in India. There will also be a high demand for data scientists (especially those familiar with machine learning), web developers and cloud architects.
Preparation to give appraisal on quarterly basis
The report said that the average salary increase for technology professionals is expected to be higher than that of professionals with similar educational qualifications in other jobs. The report further said that companies are now looking at a variety of offers including quarterly, half yearly increments, promotions, variable pay-outs, company shares, bonuses and mid-term incentives to retain good talent.
great workman fun
According to the report, companies can increase salaries by 20-25 percent to their best performing employees. Actually, after Corona, stopping good talent has become a big challenge for companies. In such a situation, companies can also make a big increase in the salary to stop the hardworking and talented employees. However, it will not be for everyone.