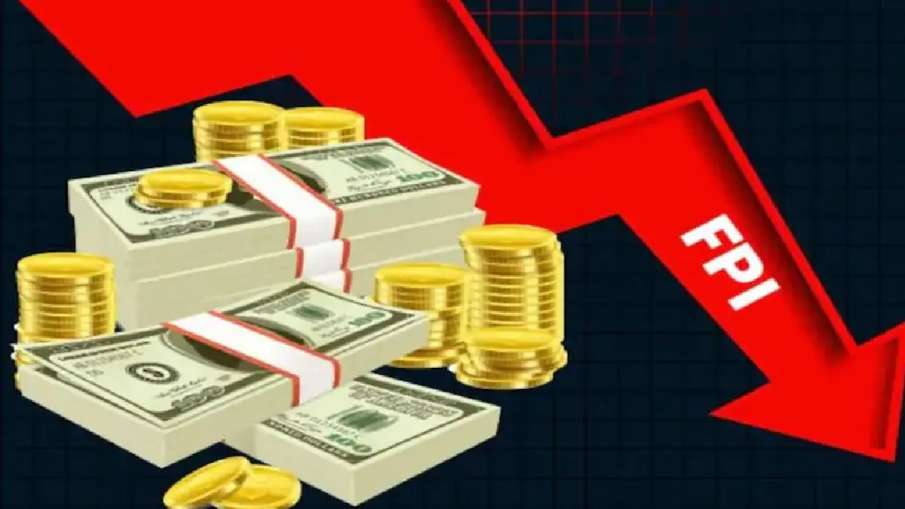 Highlights
FPIs bought shares worth Rs 2.7 lakh crore in 2020-21
FPIs became sellers due to rise in valuation of shares, rise in oil prices and strength in dollar
Withdrawals made in nine out of the 12 months of the financial year 2020-21
new Delhi. Foreign portfolio investors (FPIs) sold shares worth a record Rs 1.4 lakh crore in FY 2021-22. Whereas earlier in 2020-21, he had bought shares worth Rs 2.7 lakh crore. The capital outflows were mainly due to a sharp rise in coronavirus cases, risks to economic growth and global turmoil over the Russo-Ukraine war. According to the depository data, the withdrawal of this amount from the domestic stock market is the highest in a single financial year. Earlier, shares worth Rs 88 crore in 2018-19, Rs 14,171 crore in 2015-16 and Rs 47,706 crore in 2008-09 were sold by FPIs.
Extraction possible even faster in crude oil
Experts believe that in view of the rise in crude oil prices and increase in inflation, investment inflows from FPIs may remain fluctuating in the near future. During April 1, 2021 to March, 2022 (2021-22), FPIs were net sellers in the domestic equity market and sold shares worth Rs 1.4 lakh crore. He made withdrawals in nine out of the 12 months of the financial year. They have been selling shares in the domestic market continuously since October, 2021.
The impact of the Federal Reserve's aggressive stance
Himanshu Srivastava, associate director-manager research, Morning Star India, said that due to various reasons, FPIs made withdrawals in the last financial year. One of the reasons for this is the sharp increase in the cases of corona virus during April-May, 2021. Overall, FPIs started 2021-22 with a selloff and sold shares worth Rs 12,613 crore during April-May. However, from mid-May onwards, the situation improved with the reduction in infection cases and easing of restrictions. However, after a better position in June, FPIs became net sellers in July and pulled out Rs 11,308 crore. The reason for this was the aggressive stance of the US Federal Reserve on the policy rate. Besides, rising equity valuations, rise in oil prices and strengthening of the US dollar also made FPIs sellers.