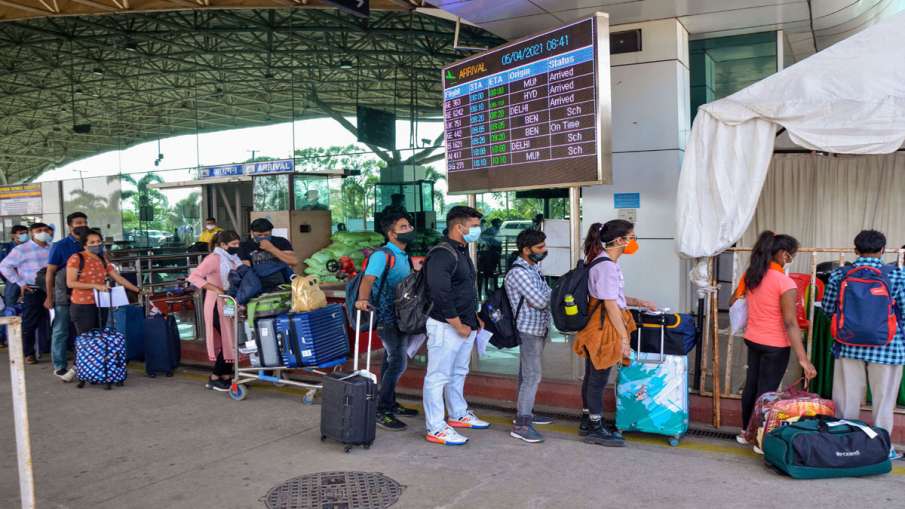 new Delhi: If you were also dreaming of traveling by air instead of train, then wake up. From the beginning of this year, they were put on air tickets. At the same time, after the prices of aircraft fuel or Aviation Turbine Fuel (ATF) for the 7th time in a year from 1st April, the remaining hope of reducing the prices of air tickets has also gone into the air.
State-owned oil companies have again increased the prices of Aviation Turbine Fuel (ATF) by two percent from April 1. With this, the price of ATF has reached a record level across the country. This is the seventh time the price of ATF has been increased this year. ATF prices have skyrocketed amid increase in international crude oil prices.
According to the notification of state-owned petroleum companies, after this hike, the ATF price in the national capital has increased by Rs 2,258.54 per kiloliter or two per cent to Rs 1,12,924.83 per kiloliter. ATF prices were increased by 18.3 per cent (Rs 17,135.63 per kiloliter) to the highest ever on March 16. ATF prices have increased every fortnight since the beginning of 2022. ATF prices have increased by 38,902.92 kiloliters or nearly 50 per cent since January 1.
The era of cheap tickets is over
The price of aircraft fuel changes on the 1st and 16th of every month. The change is based on the international benchmark fuel price for the last fortnight. Jet fuel accounts for about 40 percent of the running cost of any aircraft. The hike in airfares is inevitable due to the hike in the price of ATF. Due to this, people preparing for travel during the summer holidays may have to spend more money for air tickets. Air tickets have almost doubled since the last ATF hike.
Expensive to go from Delhi to Mumbai or Patna
The fare from Delhi to Mumbai last year was between Rs 2500 to 4000 in economy class. But till September this year, the fare is beyond Rs 7500. On the other hand, the fare for AC-2 tier between Delhi and Patna was Rs 2,200 while the plane ticket was available for Rs 2,000. This is the reason why people started traveling in airplanes instead of trains. But the increase in the price of ATF has changed the whole maths. The minimum air fare between Delhi-Patna, which was Rs 2,000 till a few days ago, has now increased to Rs 4,274.